Dr. Ashley N. Amalfi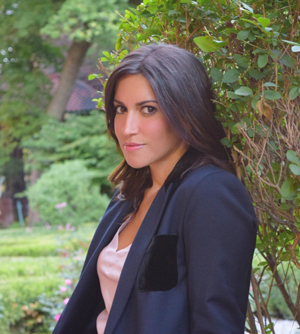 Dr. Ashley Amalfi, a plastic surgeon who was born and raised in Rochester, NY, joined the Quatela Center in 2019. She graduated in three years Summa Cum Laude from the George Washington University with a B.A. in Fine Arts and Art History, after which she pursued her Doctorate of Medicine from the University of Rochester's School of Medicine and Dentistry. After graduation, she matched into a competitive integrated residency in Plastic and Reconstructive Surgery at Southern Illinois University in Springfield, Illinois. She is a Diplomate of the American Board of Plastic Surgery, and scored in the 93rd percentile overall amongst her peers on her Board Certification Exam.
Dr. Amalfi's practice is comprised of cosmetic and reconstructive surgery of the breast and body. As a mother herself, Dr. Amalfi finds mommy makeovers to be one of the most rewarding procedures she can offer new mothers. She also specializes in primary and revision breast reconstruction surgery. Dr. Amalfi has experience caring for many different congenital breast differences and asymmetries, as well as patients who are unhappy with their outcomes from previous surgery and are looking for revision surgery. Dr. Amalfi's education in fine arts complements the skills and attention to detail that translate into her cosmetic surgical outcomes. She recognizes that each of her patient's goals and desires are unique, and tailors her surgical plan and techniques to help her patients look and feel their best.
Passionate about education and mentorship, Dr. Amalfi has founded local chapters for Women in Plastic Surgery (WIPS), Association for Women Surgeons (AWS), and UR Women in Surgery. She has been recognized for these efforts on multiple levels, receiving a mentorship award from the URMC Surgical Interest Group, a Mentorship Award from the URMC Plastic Surgery Residency, and the Women of Excellence Award from the Italian American Community Center.
Dedicated to the field of Plastic Surgery, Dr. Amalfi is highly involved in the American Society for Plastic Surgeons (ASPS), where she was selected to participate in the Essentials of Leadership Course very early in her career. She dedicates her time to a variety of committees including Women in Plastic Surgery Steering Committee, Young Plastic Surgeons Steering Committee and the Social Media Subcommittee, and is the co-founder of the ASPS Maternal Fetal Health Task Force. She has championed women's decisions to pursue breast augmentation and reconstruction at New Beauty Headquarters in New York City, and has been interviewed and featured on Lifetime TV's The Balancing Act.
An avid writer, Dr. Amalfi is the Editor of the Young Plastic Surgeons Column in Plastic Surgery News, was a featured blogger for PRS Resident Chronicles, and contributes to the Mann's Jewelers "Ask the Doctor" Column in Accent Magazine. She has authored many clinical publications in plastic surgery journals and book chapters including Grabb & Smith Plastic Surgery. She serves as a peer reviewer for the Plastic and Reconstructive Surgery Journal and PRS Go.
Dr. Amalfi's husband Dr. Thomas Frye is a Urologic Oncology Surgeon at URMC, and they have a young son and daughter at home who keep their lives busy. In her free time, Dr. Amalfi is an avid reader and dedicated yogi, and she enjoys cooking and entertaining family and friends in her hometown of Rochester.
Review Dr. Amalfi's full curriculum vitae.
Back to Top