Quatela Center for Plastic Surgery
973 East Avenue
Rochester, NY 14607
Phone: (585) 244-1000
Fax: (585) 271-4786
Monday–Friday: 8:30 a.m.–5 p.m.

Quatela Center for Plastic Surgery
973 East Avenue
Rochester, NY 14607
Phone: (585) 244-1000
Fax: (585) 271-4786
Monday–Friday: 8:30 a.m.–5 p.m.

Dr. William J. Koenig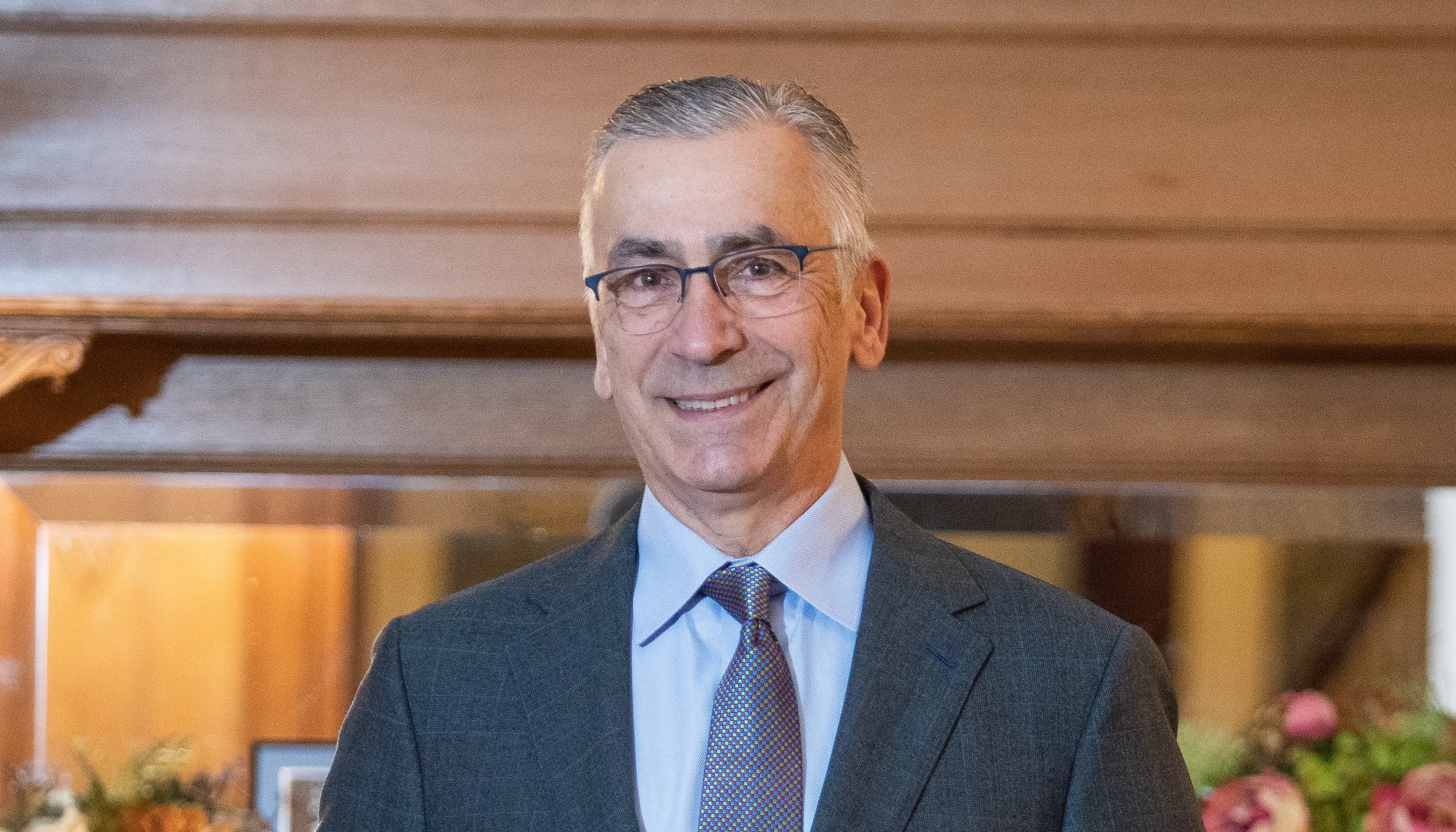 Since joining the Quatela Center for Plastic Surgery in 2003, Dr. William Koenig has earned a reputation as one of the top cosmetic breast and body contouring plastic surgeons in Rochester, drawing patients from Syracuse and Buffalo, NY and beyond. Dr. Koenig has performed over 6,000 breast augmentations, over 2,000 liposuction, and over 1,000 tummy tucks.
As an Allergan Top 250 provider, Dr. Koenig and the Quatela Center are in the top 2% of all of Allergan's practices across the United States. This recognition places Dr. Koenig and the practice as the only ones in the Rochester, Syracuse, and Buffalo area with this distinction.
Giving Back
Dr. Koenig combines his technical expertise in plastic surgery with a desire to help others less fortunate, traveling extensively throughout the world to volunteer his services for children with cleft lips/palates. As part of the HUGS Foundation, which was founded by Dr. Vito C. Quatela in 2003, Dr. Koenig helps children who otherwise would not have access to these procedures lead normal lives without being ostracized because of physical abnormalities.
Dr. Koenig is certified by both the American Board of Plastic Surgery and the American Board of Surgery. To meet personally with Dr. Koenig, request your consultation using our online form, or call our office at (585) 244-1000 to schedule an appointment.
"Dr Koenig, is an outstanding professional. He answered all my questions through the entire process. I'm now on my 4 week post procedure and I'm very pleased with the results so far. I was hesitant to have the procedure but his confidence helped me feel at ease. The entire experience has been flawless. Thanks to Dr Koenig and all the staff that I interacted with."
"Dr. Koenig is one of the most calm, caring, pleasant, knowledgeable & skillful MD's I've ever worked with. From the admin & support staff right to the doctors, the entire team is most welcoming and a constant source of reassurance."
"I felt safe going to Dr Koenig, for the reviews didn't lie. He is well qualified and always asked if I had any questions. My results look great and I have gotten many compliments. I had another friend go to Dr Koenig as well and she loves her results! The Quatela center staff as a whole were so welcoming and answered any of my questions."
"From start to finish, Dr. Koenig and his staff exceeded all expectations!! I live in the Rochester area and researched Doctors for a few years, going to many consultations. As soon an I stepped into the Lindsay house, I knew I stepped into the right place. Consultation was amazing!! Dr. Koenig's consultant Lauren was so easily to talk to and answered every single question I had, giving me all the time I needed, before and after surgery. Dr. Koenig used my photos during consultation to show me that lipo to the flanks along with outer thighs would give me the best results and I'm so glad I decided to do that, along with sutures to close my abdominal gap (due to 3 babies). Informational videos were so helpful and the paperwork to help with before and after surgery were great. Many appointments afterwards allow for Dr. Koenig to examine every detail. He also corrected my nipple as it was cracked due to poor latch during breastfeeding. He gave me a great deal and did this as an outpatient procedure. Seriously- look NO further! You will NOT be disappointed!"
"Wow! Dr. Koenig did an amazing job on my breast augmentation. He delivered exactly what I asked for. Highly recommend for natural results. He made me feel comfortable both during consultation & surgery day. His team did an excellent job as well making me feel comfortable & answered all my questions."
"My experience with Dr. Koenig and staff has been top of the line! The Quatela Plastic Surgery Center is elegant, warm and welcoming. It's soothing atmosphere puts you at ease the moment you walk through the door. All of the staff I came in to contact with were helpful and kind, but most of all, understanding of the great emotional burden I was carrying. Because choosing to have a cosmetic procedure can be scary! Luckily, with the help of Dr. Koenig and staff, I felt very comfortable with my decision, from beginning to end. At 4 weeks post op from a Tummy Tuck, I can say that I am extremely pleased with my results and highly recommend Dr. Koenig as a caring and experienced surgeon."
"I had a breast augmentation with Dr. Koenig 3 weeks ago and I am SO happy with my results!!! He is not only the best doctor with an amazing reputation, but he is so kind and calming. After breastfeeding two kids I was left with pretty significant asymmetry (one was very small and one was bigger and much more saggy/deflated). Dr. Koenig used two different size implants and I honestly don't know how he did it, but they look amazing and so symmetrical!! I would 1000% recommend him to anyone. I was terrified the day of surgery and he was so reassuring the last thing I remember before falling asleep was him telling me I was everything would be fine and that I was in great hands. He is the absolute best!"
"I am highly satisfied with the results of my abdominoplasty and liposuction I had done by Dr. Koenig at the Quatela Center. From my first appointment they made the experiences seamless and stress free, answered every question I had- and I had SO many, and the support staff that works with Dr. Koenig were incredible! My only regret is that I didn't do this surgery sooner!! While I train hard and was very fit going into the procedure, I always felt extremely insecure about my stomach because of all the loose skin and stretchmarks from very big babies. I couldn't be happier with my results. I am now 3 months post op and look and feel incredible!! Finally comfortable training in the gym without a loose shirt to hide my sagging skin, and I can't wait to wear a bathing suit for the first time in years this coming summer!"
Experienced and Trustworthy
Since graduating with honors in 1984 from Northwestern University Medical School, Dr. Koenig has dedicated his professional life to becoming one of the leading plastic surgeons in the nation. That includes eight years of post-graduate surgical training and working at the prestigious Guthrie Clinic in Sayre, Pennsylvania. While there, he earned an excellent reputation for his work as a plastic surgeon before joining the Quatela Center for Plastic Surgery.
Specializing exclusively in cosmetic breast surgery and body contouring procedures, Dr. Koenig's achievements are recognized through numerous national and international presentations and he has authored many publications and book chapters used by plastic surgery students. In 2012, Dr. Koenig presented his findings on nearly 1,000 of his breast augmentation surgeries at the Northeastern Society of Plastic Surgeons in Boston. The presentation highlighted his low complication rates as compared to national averages. He is a member of the American Society of Plastic Surgeons (ASPS).
"Tell me and I'll forget; show me and I may remember; involve me and I'll understand."

— Chinese proverb

"Plastic surgery is not an easy fix or an isolated experience. I always encourage my patients to be actively involved in the entire process. The more involved patients are, the better the surgical outcome and the more satisfied they are with their results. Plastic surgery is a lifelong commitment and should be partnered with efforts to improve the quality of one's life. It's a privilege to be part of this process with my patients."
Down-to-Earth Demeanor
Patients choose Dr. Koenig for his excellent bedside manner and his ability to develop personalized treatment plans for patients based on their individual goals. He is known for his meticulous nature, which is evident in his successful surgical outcomes.
In addition to recommending the best treatment plans for his patients, Dr. Koenig encourages them to maintain healthy lifestyles by being conscientious about their diets, exercising regularly, and balancing their lives. He believes this holistic outlook results in satisfied patients who are invested in making the most of their lives.
Dr. Koenig and the Quatela Center for Plastic Surgery are Black Diamond level providers of BOTOX® Cosmetic and the family of JUVÉDERM® products. Although he specializes in breast augmentation, tummy tuck, liposuction, and body lifts, Dr. Koenig has been administering BOTOX and facial fillers for more than 15 years. Patients often request Dr. Koenig for their injectable treatments because of his ability to achieve natural looking, refreshed results.
Review Dr. Koenig's full curriculum vitae.