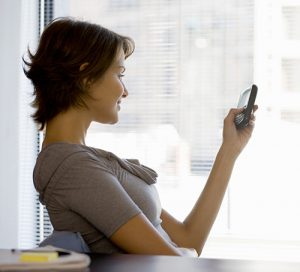 -by facial plastic surgeon Heather Lee, MD
The coronavirus pandemic has brought on dramatic shifts to our way of life.  As we comply with stay at home measures, we have significantly decreased our interactions with others, which can have a profound impact on mental health and wellness.  We are social creatures, and many of us find we need and crave interactions with others.  Studies have demonstrated that loneliness can adversely affect our physical health, particularly cardiac health and our immunity, which we want bolstered now more than ever.  Loneliness can also lead to depression and cognitive decline.
The hardest part about this pandemic for many of us is being away from our loved ones.  As healthcare providers, many of our staff have taken measures to protect their families which means foregoing hugs and keeping spouses, parents, children and grandchildren 6 feet away.  But fear not!  We have learned over the past month that social distancing does not have to mean social isolation!  We are utilizing technology more than ever to keep us close.  We find new ways to be with each other, whether it is a video call to read bedtime stories to grandchildren (with voices and all), arranging weekly family virtual calls to check in on each other and keep spirits up, or having a virtual game night with friends across the country.
We all have friends and loved ones who have celebrated birthdays, new babies, and weddings during this pandemic.  We celebrate with parties on Zoom, welcome new life over FaceTime, and honk in drive-by parades to say happy birthday.  While we would prefer to be with each other in-person, these avenues help us show our love, so that when we do meet again it will be that much sweeter.
If there's a silver lining in any of this, it is that many of us have taken the time to reach out to our loved ones and friends.  One of my favorite things to look forward to is a weekly video chat with my medical school girlfriends.  It gives us a chance to not only catch up as friends but also discuss as physicians the status and measures taken by our medical communities across the country in response to COVID-19 and to support each other through this time.  Instead of thinking that we should call our parents more often or wondering how an old friend is doing, we now take the time to reach out.  One thing all of us have learned from COVID-19 is the value of now.
We are cautiously optimistic that our combined efforts have mitigated some of the devastating impact of this disease, and we look forward to life after the pandemic.  We want life to get back to normal, but it will be a new normal.  In the meantime, we will continue to adapt and find ways to demonstrate and celebrate our humanity, together, apart, but hopefully never alone.