20 YEARS. OVER 40,000 PARTNERS IN BEAUTY.
Twenty years ago with unwavering vision and passion, Dr. Quatela opened his plastic surgery practice at the Lindsay House. After years of practicing at Strong Memorial Hospital and putting countless hours and dollars into renovating the historic Lindsay House on East Avenue, he opened his doors for a whole new cosmetic office experience.
Take a tour of our stunning facility.
In 2003, Dr. William Koenig partnered with the Quatela Center. With Dr. Quatela specializing exclusively in facial procedures and Dr. Koenig specializing in breast and body procedures, the partnership provides a unique setting where patients have access to true specialists. The practice is solely dedicated to elective procedures, which also sets us apart from other practices in the area.
After 20 years, we are proud to continue to offer unwavering service and dedication to you, our partners in beauty. As we reflect on the last 20 years, we want to say thank you, because without you, we couldn't have been successful in caring for over 40,000 patients.
• Thank you for believing in quality care at a high-class facility.
• Thank you for your trust in Drs. Quatela and Koenig, who pride themselves on their years of experience and hard work.
• Thank you for your commitment to excellence and looking your best.
• Thank you for sharing your experience with family and friends.

Dr. Quatela and Dr. Koenig Named Top Doctors
Congratulations Dr. Quatela and Dr. Koenig! Both of our doctors have been selected as a Castle Connolly Top Doctor. Castle Connolly identifies Top Doctors through a process of peer nominations by licensed physicians. Physicians nominate doctors whom they feel are outstanding in their medical specialties and credentials are reviewed by the research team before inclusion in the Castle Connolly Top Doctor guidebook.

Q Holiday Gift Cards: Available Now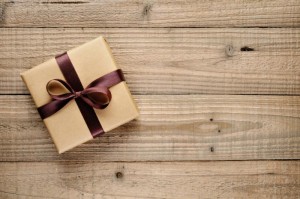 Give her the gift of beauty this holiday season! Gift cards are now available in any denomination through our practice. Gift cards can be used towards any Botox® or wrinkle treatment with Dr. Quatela and/or Dr. Koenig. They can also be applied towards any surgical or non-surgical procedure.
Call our office at 585.244.1000 for more information.

Congratulations Joan | 20 Year Anniversary
The doctors and staff of the Quatela Center would like to extend a special thank you to Joan Lucas, our loyal and longest-serving employee of 20 years.
Joan, RN, BSN, and CPCP is an original member of Dr. Quatela's facial plastic surgery practice staff and O.R. team from when he first opened his doors at the Lindsay House in 1995. Holding a variety of key positions and assisting in the development and implementation of non-surgical services, Joan currently provides permanent makeup, injectables, and other services at Q the Medical Spa.
The Quatela Center is thankful for Joan's loyalty to the practice and her continued leadership in Aesthetic Nursing. Our practice would not be what it is today without you!

Double Points for Brilliant Distinctions® Members
Now through December 18th, Brilliant Distinctions® Members who receive Botox® Cosmetic will earn double points at their next appointment.
You can combine this offer with any Brilliant Distinctions coupon you already have. What a brilliant way to save!
Call our office at 585.244.1000 to schedule your appointment and get rewarded.

Mission Accomplished! HUGS Foundation Completes Another Successful Mission Trip
At the end of September, Drs. Quatela and Koenig traveled with the HUGS Foundation, Inc. to Antigua, Guatemala for eight days, where they performed microtia and cleft lip and palate surgery on children.
Hundreds of families waited in line on Sunday for consultations with the team to see if their children could have surgery.
Over the course of five days, 60 surgeries were performed with four operating rooms in use each day. The children and families were grateful for the team's dedication to volunteering their time and talents.
Learn more about the HUGS Foundation and how they give smiles to children in need all around the world.

One Last Thank You
Thank you to our patients who recently took part in our Patient Feedback Survey. We received hundreds of responses and gained valuable insight from your feedback. We are pleased to report that many of the suggestions have already been implemented into our practice, and we are actively working to incorporate many others.
We always love to hear from our patients regarding how we can enhance their experience. If you didn't get a chance to complete the survey and would like to send us your feedback, please email your comments to [email protected].