-by Kylie Olson, Patient Consultant for Alex Montague, MD, double board-certified facial plastic surgeon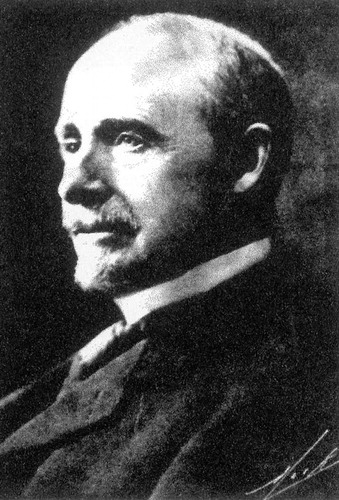 The first modern rhinoplasty was performed in 1887 in the United States by Dr. John Orlando Roe, an otolaryngologist from Rochester, NY. In fact, he is considered the father of aesthetic rhinoplasty. The procedure itself has since evolved in many ways, but the goal remains the same: to address the cosmetic and functional concerns of the nose.
What Does A Rhinoplasty Address?
Seeking a rhinoplasty, or nose job, is common for both women and men of all ages. Patients want to cosmetically change the nose to look more aesthetically pleasing and in balance with the rest of their facial features. Common concerns that patients are interested in addressing are humps, bumps, crookedness, uneven nostrils, and/or droopy tips. Nasal surgery can also address functional concerns to help with potential breathing issues caused by the internal structure.
What to Expect at a Rhinoplasty Consultation
If you are thinking about cosmetically changing your nose, a personal consultation with a facial plastic surgeon will give you a better idea about what can and cannot be achieved with rhinoplasty surgery. When you call our office, you'll speak with a Patient Consultant who can give you an idea of what to expect with scheduling, pricing, and the surgical process. They will then schedule a consultation for you with the surgeon.
At your consultation appointment, our team and the surgeon will go through an extensive health history, take pictures, and review your goals and expectations. They will then examine your nose internally and externally. After examination, your surgeon will digitally manipulate your pictures in imaging software to show what the possible outcome can look like.
After you and your surgeon discuss and decide on a surgical plan, you will then meet with the Patient Consultant to review the plan and go through next steps.
Pre-Operative Appointment for Rhinoplasty Surgery
The pre-operative appointment takes place 3 weeks prior to surgery with one of our Advanced Practice Providers. This will help you prepare for what to expect before and after surgery. This is the time when all of the pre- and post-operative instructions are reviewed with you and any additional questions answered. You will then meet with the Patient Consultant to finish up the process.
What to Expect Day of Surgery
The rhinoplasty surgery is done at our fully accredited, ambulatory surgery center which is located right here on site at the Lindsay House. Patients appreciate having a surgery center available, as it avoids going to a hospital and it is very private. A rhinoplasty is done as an outpatient procedure, so you are able to go home the same day following surgery.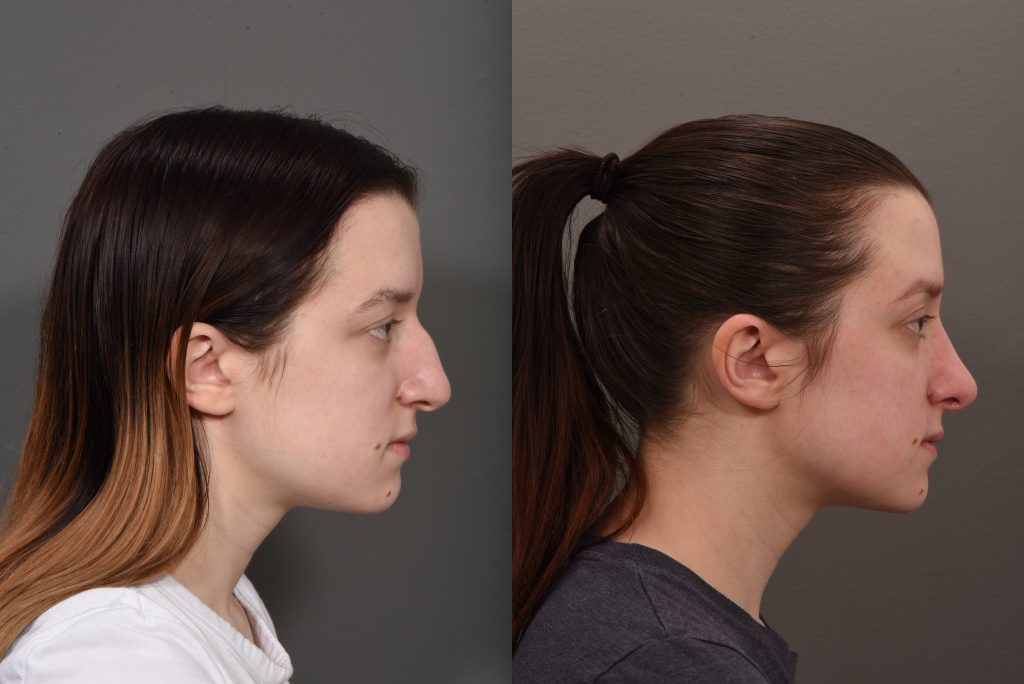 Follow-Up Process After Rhinoplasty
We schedule frequent follow up visits for all of our surgical patients to make sure everything is healing properly. You can expect the following after a rhinoplasty:
Post-op day 1: remove packing from inside the nose
Post-op day 3 or 4: remove sutures from under the nose
Post-op day 7: remove the cast – reveal day!
Physicians typically follow patients for a year after the procedure, and additional appointments are scheduled if necessary. Generally it can take up to a year before the swelling goes down completely, which is when final results can be seen.
We love seeing our patients at follow-up appointments as it is one step closer to the final result of what you've dreamed of!
If you are interested in learning more about the rhinoplasty procedure, we'd love to speak to you! You can reach us via our website or by calling 585.244.1000 to speak to a Patient Consultant.