Quatela Center for Plastic Surgery
973 East Avenue
Rochester, NY 14607
Phone: (585) 244-1000
Fax: (585) 271-4786
Monday–Friday: 8:30 a.m.–5 p.m.

Quatela Center for Plastic Surgery
973 East Avenue
Rochester, NY 14607
Phone: (585) 244-1000
Fax: (585) 271-4786
Monday–Friday: 8:30 a.m.–5 p.m.

Labiaplasty
What is Labiaplasty?
Labiaplasty is the minimally-invasive surgical rejuvenation of the labia minora (inner lips) and/or the labia majora (outer lips), of the female genitalia. Many women experience changes in the shape and contour of their labia over time due to pregnancy, childbirth, weight loss, weight gain, and aging. Labiaplasty reshapes the external genitalia to improve contour and can relieve symptoms such as pain, itching, difficulty working out and the rubbing that can occur in certain clothing. Women are incredibly satisfied with their individualized results from labiaplasty and are pleased with their rejuvenated shape and more confident in their daily activities as well as in clothing and bathing suits.
For women who are interested in treating vaginal dryness, irritation, laxity, or pain during sex, Q the Medical Spa offers diVa, a laser treatment for vaginal health. Learn more here.
---
Ashley N. Amalfi, M.D.
Specializes in Breast & Body Procedures
Recognizing the unique goals and desires of each of her patients, Dr. Amalfi uses her attention to detail and experience to create personalized surgical outcomes for her patients. A board-certified plastic surgeon, she specializes in cosmetic breast and body procedures.
Read On
---
Your Consultation
During your private consultation, Dr. Amalfi will gather your medical history including an obstetrical and gynecologic history to fully evaluate your desires. Dr. Amalfi will perform a physical examination to evaluate your concerns and offer safe options to achieve your goals.
Following your consultation, your personal Patient Consultant will meet with you to discuss cost, payment options, and scheduling the procedure.
The Labiaplasty Procedure
Labiaplasty can be performed under local anesthesia in the office, or with general anesthesia depending on a woman's preference and comfort level. The procedure is quite simple. Excess skin and tissue of the labia is surgically removed and the area is closed with absorbable sutures. Patients receive pain medication as needed for comfort during their recovery. Ice is used to help with swelling postoperatively. For patients with deflation of the labia majora, liposuction with fat grafting may be performed to give a more youthful appearance to the external genitalia. When patients elect to undergo a procedure under local anesthesia, Dr. Amalfi recommends they bring a phone or iPad with headphones so that they can listen to music or catch up on a Netflix episode during their procedure.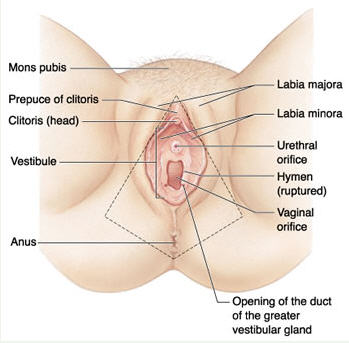 Recovery after Labiaplasty
Patients should expect labiaplasty recovery to take around 2 weeks. There is often bruising and swelling of the labia postoperatively which slowly resolves. Women feel most comfortable in loose clothing postoperatively, and can often return to work within a week. Patients should refrain from sexual intercourse, strenuous exercise, and the use of tampons for six weeks to allow for healing.
Frequently Asked Questions
How long is the labiaplasty procedure?
Labiaplasty takes around one to two hours to complete.
How long do I have to abstain from sexual intercourse after labiaplasty?
It is required to abstain from sexual intercourse for six weeks following labiaplasty, and to use pads instead of tampons as needed during early recovery.
What are the risks associated with labiaplasty?
The risks of labiaplasty are minor and include bleeding, infection, scarring, notching and asymmetries.
A Reputation Built on Results
Dr. Koenig was absolutely amazing! His staff made you feel comfortable every step of the way. The...
I feel it is extremely important to trust the professionals handling any facial treatments, and I have...
I had an Blepharoplasty (eye lid lift) in August by Dr. Montage. The whole staff is very nice and extremely...
I saw dr lee yesterday for the second time to get my lips done. She not only does an amazing job with...
Is labiaplasty painful?
Mild postoperative discomfort and swelling is expected and can be managed with appropriately prescribed pain medications.
Is there visible scarring after labiaplasty?
There is minimal scarring after labiaplasty. The tissue of the labia heals very well and scars fade until they are barely visible over time.
How much is a labiaplasty?
The cost of a labiaplasty varies, depending on your specific needs and goals. All prices quoted from the Quatela Center are all-inclusive and include pre and postoperative appointments, surgeon's fees, surgery center fees, and anesthesia costs. For more information, see our page on Plastic Surgery Costs.
Quatela Center
for Plastic Surgery
The Quatela Center's reputation as one of New York's finest cosmetic plastic surgery practices attracts patients to Rochester from throughout the state. Choose one of the locations below for driving directions to our practice.