Quatela Center for Plastic Surgery
973 East Avenue
Rochester, NY 14607
Phone: (585) 244-1000
Fax: (585) 271-4786
Monday–Friday: 8:30 a.m.–5 p.m.

Quatela Center for Plastic Surgery
973 East Avenue
Rochester, NY 14607
Phone: (585) 244-1000
Fax: (585) 271-4786
Monday–Friday: 8:30 a.m.–5 p.m.

Breast Augmentation
The women considering breast augmentation who come to our Rochester cosmetic surgery practice from Buffalo and Syracuse, NY, and other areas are often self-conscious about breasts they feel are too small or lacking in shape. You may believe your breasts aren't proportional to the rest of your body, or may be uncomfortable wearing a swimsuit or form-fitting clothes. Breast augmentation can also restore volume lost after having children. Dr. William J. Koenig and Dr. Ashley N. Amalfi specialize in breast enhancement. Dr. Koenig's extensive experience includes performing more than 5,000 breast augmentation procedures over the course of his career.
Women who want an experienced breast augmentation surgeon and the latest and best breast implants come to our practice in Rochester, NY. Request your consultation with one of our plastic surgeons using the online form, or call our office at (585) 244-1000 to schedule an appointment.
Download your breast augmentation ebook
Breast Augmentation
Before & After Photos
WARNING:
This feature contains nudity. Please click OK to confirm you are at least 18 years of age and are not offended by such material.
What Is Breast Augmentation?
Breast augmentation can increase breast volume and size, give proportion, and enhance the feminine shape of the body. To provide flexibility and meet the unique needs of each patient, we offer saline, silicone gel, and form-stable silicone (often called "gummy bear" implants) breast implants. Our surgeons perform breast augmentation procedures at the Quatela Center's state-of-the-art, accredited surgical center. To ensure long-lasting, beautiful results, they offer a comprehensive follow-up care schedule.
How Much Does Breast Augmentation Cost in Rochester, NY?
The cost of breast augmentation with implants in Rochester, Buffalo, or Syracuse, NY, varies, depending on your specific needs and goals. All prices quoted from the Quatela Center are all-inclusive and include pre and postoperative appointments, surgeon's fees, surgery center fees, and anesthesia costs. For more information, see our page on Plastic Surgery Costs.
Your Breast Augmentation Consultation
During your cosmetic surgery consultation, your surgeon reviews your medical history, including past medical conditions, current allergies and medications, as well as your personal or family history of breast cancer and any other breast issues. After a brief examination, the surgeon discusses your current breast size, and listens to your goals and desired changes. Your surgeon offers breast implant sizers to try on and helps you choose the right implant size and type. Your surgeon then takes measurements of your chest to ensure that the chosen implants are proportionate for your body type and will meet your desired cosmetic goals.
Your surgeon additionally discusses any limitations for the breast augmentation procedure, and all potential risks or complications. If breast augmentation is right for you, the surgeon creates an individualized surgical plan. Before the consultation is finished, our patient consultant meets with you to discuss cost, payment options, and scheduling the procedure.
Your Guide to Breast Augmentation
Want to learn more about breast implants and breast augmentation? Download our free eBook, Your Guide to Breast Augmentation Surgery, for a comprehensive overview of the most important aspects of breast implant surgery. Topics in our eGuide include breast implant size, shape, and material, incision site, implant placement, risks and complications, plus a handy surgery prep list.
Submit the form below to receive a link to our free eGuide.
Ideal Breast Augmentation Candidates
Any woman who wants larger, shapelier breasts may be a good candidate for breast augmentation. Breast implants can help women who have natural breast tissue that is out of proportion with their build and body size, or who have experienced a decrease in breast volume after having children or aging. An ideal breast augmentation patient:
Is in good overall health
Wants fuller breasts and enhanced cleavage
Has realistic goals and expectations about the results
Our plastic surgeons can help determine after the consultation if breast augmentation is the right procedure to meet your unique needs.
Breast Augmentation vs. Breast Lift Surgery
Breast augmentation surgery is for women who are self-conscious about the size and/or shape of their breasts, while a breast lift raises and reshapes the breasts by removing some excess skin and tightening the surrounding tissue. In most cases, it is safe to combine breast augmentation and breast lift surgery if both a lift and size change are desired. In some cases, a dual-plane breast augmentation provides breast enlargement and a subtle lift.
To Consider Before Breast Augmentation Surgery
When considering breast surgery, there are many benefits and risks to think about. The following documents are provided by the manufacturers of breast implants for patient education in accordance with the FDA. This information should be reviewed prior to your consultation. Our doctors are up-to-date in their knowledge about the science and safety of breast implants, and they will review these documents with you and answer any and all of your questions at your consultation. Thank you for doing your part to educate yourself before your visit, and we look forward to seeing you at the Quatela Center very soon.
Allergan Natrelle Patient Decision Checklist
Mentor MemoryGel Patient Educational Brochure
How Do I Prepare for Breast Augmentation?
Once your breast augmentation has been scheduled, there are a few things that you can do to prepare for the surgery and recovery period.
Your breast augmentation will be performed as an outpatient procedure, so you must have a ride home from the surgery center, or if you spend the night at our Carriage House, you must have a ride the next morning.
Fill all prescriptions prior to surgery.
Plan to take off about a week from school or work after the procedure to heal and rest at home.
Arrange for assistance during the first few days after your breast augmentation.
Carefully review the post-surgical instructions. Contact our office immediately if you have questions.
Keep important phone numbers and all emergency contact information in an easy-to-reach location.
Put all follow-up appointments on your calendar — these are very important to attend, even if you don't have any questions.
Stop aspirin and any specified herbal supplements two weeks before your breast augmentation.
By taking time several days before your procedure to prepare, you can be assured of the best results and a smooth recovery.
If you are a smoker, it's also important that you commit to stop smoking at least two weeks prior to your breast augmentation procedure.
What Is the Best Implant for Breast Augmentation?
All breast implants can improve your body's contours and bring proportion to your silhouette. The best implant will depend on your aesthetic goals. Options include:
Saline Implants
Saline implants enjoy a long history of satisfaction and safety. This type of implant is constructed of a silicone shell, filled with saline or salt water. It has the lowest rate of capsular contracture when compared to silicone implants. Saline implants are typically placed in the submuscular space. The best candidates will be those women with a large amount of their own natural breast tissue. The disadvantage of saline implants is how they feel. As there is little viscosity in the implant, filled with water, it can often be felt against the surrounding tissue. This can also result in rippling, which on a rare occasion can be seen.
Silicone Gel-Filled Implants
After returning to the market in 2006, silicone gel-filled implants have been hailed as safe for use in breast augmentation. They are very popular because of their natural feel, as they are difficult to distinguish from the surrounding breast tissue. They also can be placed above or below the muscle. Furthermore, current silicone implants have a thicker and more cohesive gel. The disadvantage is there is a higher rate of capsular contracture compared to saline implants.
Form Stable (Gummy Bear Implants)
Form Stable implants were introduced in 2013. Form stable means it is a true teardrop-shaped implant. As a result, they may offer a more natural shape to the breast in some patients. The gummy bear implants are firmer to the touch than other silicone implants and have a textured shell. To insert the implant, a larger incision is needed. Some patients will find more size and shape options resulting in a more customized result. The disadvantage of shaped cohesive gel implants is the slight chance of rotation, which may require surgical correction.
Natrelle INSPIRA™
INSPIRA is a revolutionary new line of silicone gel-filled implants with over 200 size and shape options for a fully customizable result. Filled to be more round and full, these implants maintain optimal fullness in the upper half of the breast. Despite their soft feel, the implants hold their shape to lessen the occurrence of rippling and wrinkling. INSPIRA offers options to provide a tailored fit based on individual body type, size, and goals.
Other Breast Implant Decisions
Breast implants come in a wide variety of sizes (measured in cubic centimeters, or cc), shapes (round or teardrop), and textures (smooth or textured). Implants can be placed over or under the chest muscle (subglandular or submuscular), depending on your existing breast tissue.
What Should I Expect After Breast Augmentation?
There may be some burning around the nipples or incision sites, as well as minor bruising, but these side effects typically resolve over the first 5 days. Swelling is normal and may take up to 4 weeks to fully disappear. A sports bra can be worn for the weeks following the procedure, which provides support during the healing process. Some patients are more comfortable not wearing any bra for the first 3 weeks.
A Reputation Built on Results
I feel it is extremely important to trust the professionals handling any facial treatments, and I have...
I had an Blepharoplasty (eye lid lift) in August by Dr. Montage. The whole staff is very nice and extremely...
I saw dr lee yesterday for the second time to get my lips done. She not only does an amazing job with...
I am from NYC and had a few consultations with surgeons in the city who I ended up not feeling comfortable...
How Painful Is Breast Augmentation Recovery?
There is very little pain associated with breast augmentation because of the refined, advanced techniques used by our surgeons. Their overall goal is to have no real downtime; most patients are surprised by how comfortable they are with minimal medication. In most cases, any discomfort is well controlled through appropriately prescribed pain medications.
Choosing the Right Breast Augmentation Surgeon
The key to a successful breast augmentation procedure is choosing the right surgeon. Dr. William J. Koenig is a board-certified plastic surgeon with over 26 years of experience. He specializes in breast and body procedures and has performed over 5,000 breast augmentations throughout his years of practice. Breast augmentation is by far his most requested procedure.
Dr. Ashley N. Amalfi is a board-certified plastic surgeon who specializes in cosmetic surgery of the breast and body. She has experience treating many different congenital breast differences and asymmetries.
---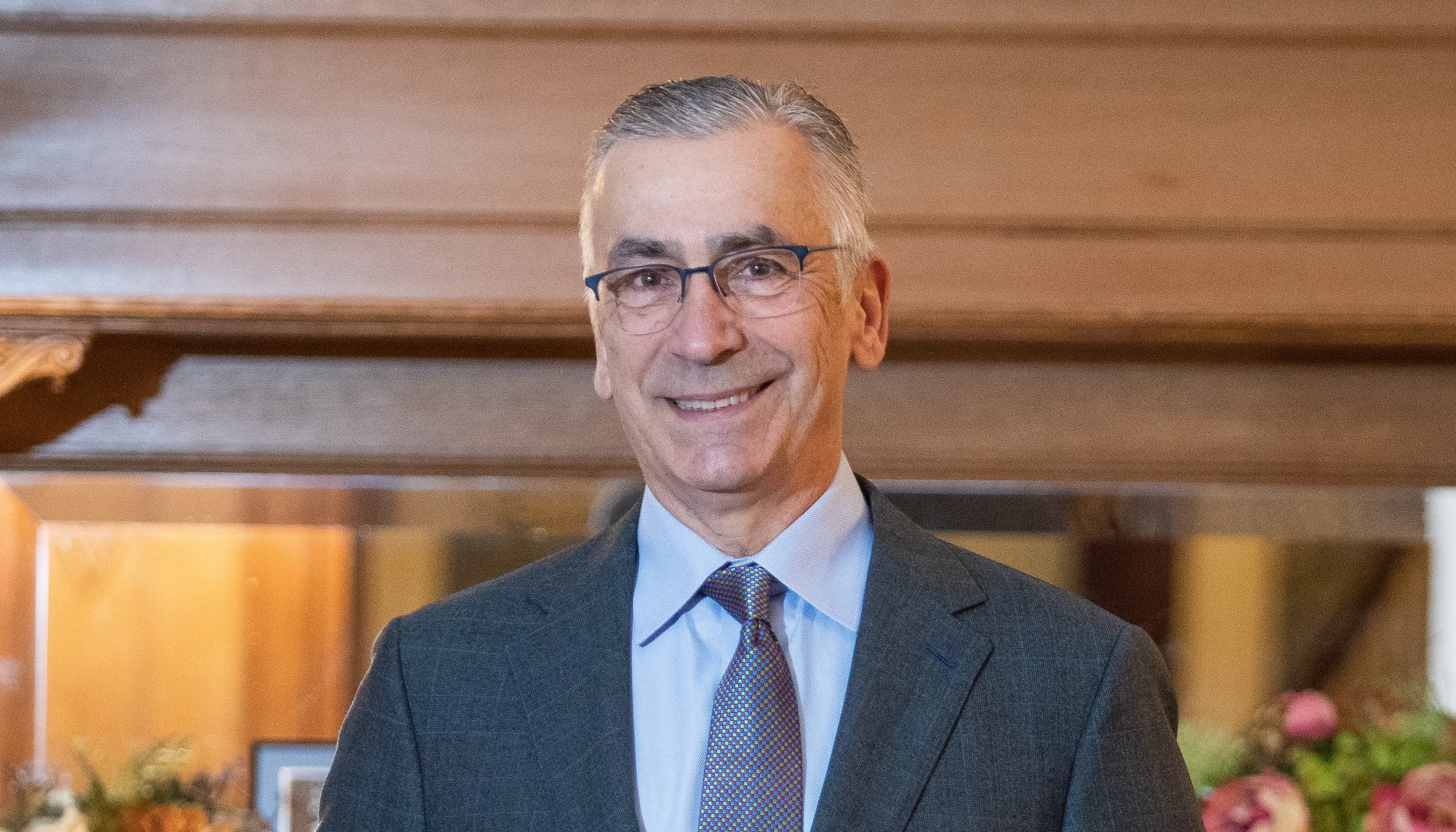 William j. Koenig, M.D.
Specializes in Breast & Body Procedures
A board-certified plastic surgeon, Dr. Koenig's experience and gentle bedside manner help put patients at ease and build an uncommon level of trust. He meticulously customizes each procedure, and sculpts beautiful results that consistently exceed his patients' expectations.
Read On
---
Ashley N. Amalfi, M.D.
Specializes in Breast & Body Procedures
Recognizing the unique goals and desires of each of her patients, Dr. Amalfi uses her attention to detail and experience to create personalized surgical outcomes for her patients. A board-certified plastic surgeon, she specializes in cosmetic breast and body procedures.
Read On
---
Frequently Asked Questions
How long do you need off work after breast augmentation?
Depending on the nature of the job, patients without a physically demanding position may return to work or school within 2 to 5 days after their breast augmentation.
How common are complications with breast augmentation?
Breast augmentation is considered extremely safe, although with any surgical procedure problems do occasionally occur. These may include bleeding, infection, breast asymmetry, and numbness. Dr. Koenig prides himself on his low complication rates with breast augmentation. He presented a study at the Northeastern Society of Plastic Surgeons documenting those low rates.
What is natural breast augmentation?
Natural breast augmentation enlarges the breasts using the patient's own body fat. This fat is collected with liposuction, purified, and injected into the breasts to add volume. This procedure, also called breast augmentation with fat transfer, provides a subtle change in breast size that is equivalent to about 1 cup size. Fat transfer can also be used to fill out and shape the upper breast and cleavage when combined with implants.
Do I need to have my breast implants replaced every 10 years?
No medical device is considered permanent; however, breast implants do not need to be replaced every 10 years. If you are pleased with your implants and not experiencing any issues, we do not recommend replacing them. Each Natrelle implant is covered individually in the case of rupture or deflation and carries a lifetime warranty. If this occurs within the first 10 years after surgery, the manufacturer may offer financial assistance to have them replaced.
What if I want to remove my breast implants later on?
A procedure called explant surgery can be performed to remove breast implants if you decide you no longer want them in the future. Your surgeon may recommend a breast lift if you are unhappy with their shape without implants.
Is it mandatory that I have an MRI if I have breast implants?
No. While it is a recommendation from the FDA for patients with silicone implants to obtain an MRI every 3 years, it is not mandatory. The purpose of the MRI is to detect any evidence of a ruptured breast implant. Most women choose not to have an MRI done unless they are experiencing symptoms of a rupture.
Can I have regular mammograms if I have breast implants?
Yes, regular mammograms should not affect breast implants. It is important that women have yearly screenings, whether they have implants or not. All patients 35 and older will be required to have a current mammogram (within a year prior to their surgery date) prior to breast enhancement surgery.
What is capsular contracture? What are the signs and symptoms?
Capsular contracture (or scar tissue) is an immune system's response to foreign materials in the human body. It occurs when the collagen-fiber capsule tightens and squeezes the breast implant. It can be very painful and discomforting and might distort the aesthetics of the breast implant and the breast, changing the shape and feel of the breast implant.
When can I exercise after breast surgery and are there any limits to what I can do?
It is recommended to refrain from all exercise for the first week following surgery. You may begin lower body exercises after the first week and resume full exercise after three weeks, within your comfort level. It is recommended that you refrain from doing any future pectoralis strength training (building muscle), however light muscle toning exercise is permissible.
Is the loss of nipple/breast sensation after breast augmentation surgery typical?
No, it is not typical. However, you may experience a diminished or loss of sensitivity of the nipples and the skin of your breasts which could be permanent or partial. All of the risks of breast implant surgery will be discussed with you during your consultation and pre-operative appointments.
How will breast augmentation surgery affect breastfeeding?
Patients cannot have breast augmentation surgery if they are currently pregnant, breastfeeding, or lactating. We recommend waiting 6 months after breastfeeding before having a breast procedure. Breastfeeding can typically be done after breast augmentation as the production of milk is not compromised. Sometimes patients experience the loss of sensation in the nipples, in which case breastfeeding can be affected. This will be discussed in your consultation appointment.
How can I improve scarring after breast augmentation surgery?
Excessive scarring is uncommon and our surgeons discuss your options for scar treatments. Keeping your incisions out of the sun for at least a year after breast implant surgery will decrease the potential for hyperpigmentation (redness).
When does swelling go down after breast augmentation surgery?
Immediately following surgery your breasts will be high and very swollen. Swelling peaks about the third or fourth day after the operation. Three weeks after getting breast implants you can expect to still have some swelling but this varies from patient to patient. By 3 months you can expect to be near your baseline.
How long do breast implants last?
It is not realistic to think breast implants will last forever. However, they do not need to be replaced if there isn't a problem with them.
Quatela Center
for Plastic Surgery
The Quatela Center's reputation as one of New York's finest cosmetic plastic surgery practices attracts patients to Rochester from throughout the state. Choose one of the locations below for driving directions to our practice.