Quatela Center for Plastic Surgery
973 East Avenue
Rochester, NY 14607
Phone: (585) 244-1000
Fax: (585) 271-4786
Monday–Friday: 8:30 a.m.–5 p.m.

Quatela Center for Plastic Surgery
973 East Avenue
Rochester, NY 14607
Phone: (585) 244-1000
Fax: (585) 271-4786
Monday–Friday: 8:30 a.m.–5 p.m.

Liposuction
In Rochester, the Quatela Center for Plastic Surgery offers a range of liposuction options for sculpting unwanted fat from around the waist, arms, thighs, and buttocks. Stubborn pockets of fat in these areas often resist exercise and diet, creating bulges even when you are in good overall shape. Our board-certified plastic surgeons are respected liposuction specialists who attract patients from Buffalo and Syracuse, NY, and throughout the Northeast because of their smooth, natural-looking results.
To visit the Quatela Center for Plastic Surgery in Rochester for liposuction and other body contouring procedures, request your consultation using the online form, or give our office a call at (585) 244-1000 to schedule an appointment.
Calculate your BMI to see if you are a candidate for liposuction. Visit our patient safety page here.
Liposuction
Before & After Photos
WARNING:
This feature contains nudity. Please click OK to confirm you are at least 18 years of age and are not offended by such material.
What Is Liposuction?
Designed to contour and reshape specific areas of the body, liposuction reduces unsightly fatty deposits. The technique can be performed alone for excellent sculpting results. Common areas of treatment include:
Abdomen
Hips
Outer/inner thighs
Flanks (love handles)
Upper arms
Breasts (male/female breast reduction)
Liposuction may also be used in conjunction with other procedures for a complete physical rejuvenation.
---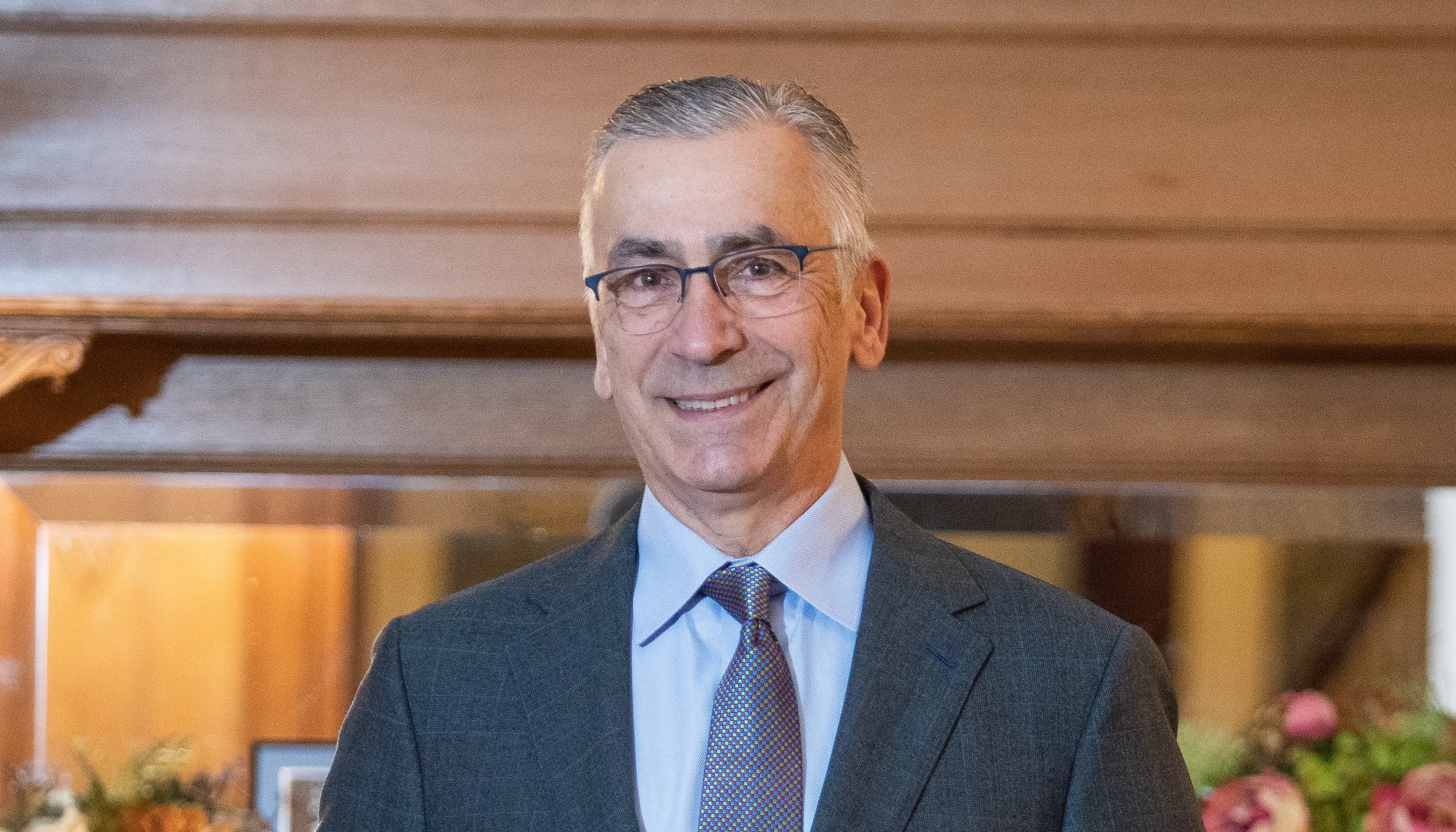 William j. Koenig, M.D.
Specializes in Breast & Body Procedures
A board-certified plastic surgeon, Dr. Koenig's experience and gentle bedside manner help put patients at ease and build an uncommon level of trust. He meticulously customizes each procedure, and sculpts beautiful results that consistently exceed his patients' expectations.
Read On
---
Ashley N. Amalfi, M.D.
Specializes in Breast & Body Procedures
Recognizing the unique goals and desires of each of her patients, Dr. Amalfi uses her attention to detail and experience to create personalized surgical outcomes for her patients. A board-certified plastic surgeon, she specializes in cosmetic breast and body procedures.
Read On
---
Ideal Liposuction Candidates
Any man or woman unhappy with the appearance of excess fatty tissue may potentially benefit from liposuction. You're a good candidate for the procedure if you are in good overall health, understand the procedure, and have realistic goals about the outcome. It is important you are at or near your ideal weight and that your skin retains most of its elasticity so that it will not sag or droop after the underlying fat is removed. It is also important to understand that liposuction is not a weight loss procedure, but instead is used to contour specific areas of the body.
In some cases, our surgeons may recommend additional procedures which, when combined with liposuction, can achieve optimum results. These can include an arm lift, tummy tuck, or a Mommy Makeover.
Choosing the Right Plastic Surgeon
Dr. William J. Koenig is a double board-certified plastic surgeon with extensive experience in liposuction and body contouring. He has performed over 2,000 liposuction procedures and is highly respected by his patients and peers in the field of cosmetic surgery.
Dr. Ashley N. Amalfi is a board-certified plastic surgeon who specializes in cosmetic surgery of the breast and body. With her experience and innate attention to detail, Dr. Amalfi achieves personalized surgical outcomes that help patients look and feel their best.
Your Consultation
The consultation is a time when you get to know your plastic surgeon and to describe your aesthetic goals. Our surgeons perform a brief physical examination, review your medical history, and discuss any current medications you may be taking. They then explain the liposuction procedure, as well as any risks involved, and the recovery. The surgeons show multiple before-and-after photographs of our recent liposuction patients to assist in a visualization of potential results. During the visit, your surgeon determines if the procedure is right for your unique needs. If so, they create a personalized liposuction treatment plan and you'll be quoted the cost of the procedure.
Preparing for Your Procedure
To guarantee a smooth procedure and long-lasting results, you must prepare for surgery and the recovery process. Our surgeons provide detailed pre- and post-operative instructions, which a nurse reviews with you during a pre-op appointment. After meeting with the nurse and reading the instructions, contact the Quatela Center for Plastic Surgery if you have additional questions.
You should make sure you have a ride to and from the surgery center. Follow-up appointments will also be scheduled prior to surgery. Any prescription or necessary over-the-counter medications should be picked up from the pharmacy ahead of time. It is also recommended that you have someone help with light chores and children for the first several days after the procedure.
A Reputation Built on Results
Dr. Koenig was absolutely amazing! His staff made you feel comfortable every step of the way. The...
I feel it is extremely important to trust the professionals handling any facial treatments, and I have...
I had an Blepharoplasty (eye lid lift) in August by Dr. Montage. The whole staff is very nice and extremely...
I saw dr lee yesterday for the second time to get my lips done. She not only does an amazing job with...
Your Procedure
Liposuction is an outpatient procedure that's performed at the Lindsay House Surgery Center. Our surgeons use either general anesthesia or local anesthesia, depending on the treatment areas and the liposuction technique used. The time that a liposuction procedure will take depends on the extent of the areas treated.
Both surgeons tailor each liposuction procedure to meet the individual patient's specific body contouring needs. Using a very small cannula (a thin tube), inserted through several half-inch incisions, your surgeon removes the excess fatty tissue, sculpting the area to the desired shape.
Our practice offers most available options for liposuction, including:
Tumescent Liposuction: The most commonly performed liposuction technique, this involves the injection of a medicated (tumescent) solution into the pre-determined treatment area. The tumescent fluid combines a salt solution and anesthetic to improve comfort, reduce bleeding and bruising, and to streamline the fat removal process.
Laser Liposuction (Smartlipo™): Smartlipo's advanced technology liquefies subcutaneous fat with a laser before it is removed, and then uses heat to help tighten the skin. Sometimes performed under local anesthesia, the recovery time can be shorter.
Ultrasonic Liposuction: This technique uses ultrasound energy to break down fat cells prior to suctioning.
The most common areas where liposuction is used include:
Hips and thighs: The purpose is to remove any disproportionate amount of fat around the hips, which averages five to seven pounds. Hip liposuction is performed using either general or local anesthesia, with the latter including the option of sedation. Surgery lasts for 1 to 3 hours. The effects of local anesthesia last an average of 4 hours.
Arms: The tumescent technique with a laser is ideal for arm liposuction, as it uses a very tiny cannula to extract the fat. This allows for more uniform fat removal, little scarring, and less loose skin. Healthy women are ideal candidates for arm liposuction. It is not intended for large amounts of fat removal.
Abdomen: This is the most popular type of liposuction. It is a very successful procedure in men and women and utilizes Smartlipo laser-assisted liposuction for skin tightening.
Recovery
Expect your recovery to take about 2 to 3 days, although experiences vary. Bruising and swelling are common at first and generally resolve over the following 2 to 3 weeks. Our surgeons recommend wearing a compression garment for the first 3 weeks to keep swelling at a minimum. Expect some discomfort in the treatment area for the first 24 hours, but your prescribed medications will assist in a comfortable recovery.
Light exercise and walking can be resumed after a day. More strenuous activities, exercise, and heavy lifting should be postponed for 1 to 2 weeks. Most of our patients are feeling well enough to return to work in just a few days.
Liposuction is considered an extremely safe procedure. It is an invasive technique, however, so there is always the small chance for complications to occur. Risks can include bleeding, infection, blood clots, loose skin, and asymmetry.
Liposuction Frequently Asked Questions
How much does liposuction cost?
Determining the specific cost of liposuction depends on several factors, including the areas being treated and the technique used. The cost of cosmetic procedures also vary based on the geographic location of the practice and the plastic surgeon's training and experience. After your consultation, one of our patient consultants will be happy to review the exact cost of your procedure and the associated payment options.
Where do your surgeons perform liposuction procedures?
They perform liposuction procedures at the Lindsay House Surgery Center, a fully accredited, on-site, private surgery center.
Does liposuction result in scars?
The liposuction procedure may result in several very small scars along the treatment area. These are generally mild and will fade significantly over time.
What is the difference between liposuction and Smartlipo?
Smartlipo uses a laser to assist the liposuction process. The laser dissolves fat and promotes collagen production to promote skin tightening. Also, because it is often used on smaller areas, there is sometimes the option to use a local anesthetic instead of general anesthesia.
Is there a minimum age to have a liposuction procedure?
Generally, our surgeons don't perform liposuction on patients younger than 18 years old.
Does liposuction cause an increase in cellulite?
No, liposuction does not increase cellulite. Cellulite may appear more noticeable due to tightening of skin but the fibrous bands that cause cellulite to appear are not created or affected during liposuction.
Will liposuction alone fix my post-baby belly?
Liposuction alone may or may not fix your post-baby belly. If skin is stretched significantly due to pregnancy, a tummy tuck procedure might be necessary to remove redundant skin and tighten the abdominal muscles. At your consultation, your surgeon will be able to determine if liposuction will be sufficient on its own or if you would also benefit from a tummy tuck.
How much bruising will I have after liposuction?
Bruising is localized to the area that liposuction was performed and is normal. Each patient's level of bruising is different; however most patients do experience some bruising for 2 to 3 weeks.
Do I have to be under general anesthesia to have a liposuction procedure done?
With traditional liposuction the patient is always sedated. With Smartlipo, in some cases patients can be awake and use a local anesthetic. This depends on the treatment areas, and if a patient does multiple sites of Smartlipo, it is sometimes still recommended to be under general anesthesia.
Can I have liposuction done to multiple areas at the same time?
Yes, you can have liposuction done to multiple areas at the same time. At your consultation, you can share with your surgeon the areas that you are considering and he/she will be able to determine if it is possible to do them all during one procedure.
How much is liposuction?
The cost of liposuction varies, depending on your specific needs and goals. All prices quoted from the Quatela Center are all-inclusive and include pre and postoperative appointments, surgeon's fees, surgery center fees, and anesthesia costs. For more information, see our page on Plastic Surgery Costs.
Quatela Center
for Plastic Surgery
The Quatela Center's reputation as one of New York's finest cosmetic plastic surgery practices attracts patients to Rochester from throughout the state. Choose one of the locations below for driving directions to our practice.