Quatela Center for Plastic Surgery
973 East Avenue
Rochester, NY 14607
Phone: (585) 244-1000
Fax: (585) 271-4786
Monday–Friday: 8:30 a.m.–5 p.m.

Quatela Center for Plastic Surgery
973 East Avenue
Rochester, NY 14607
Phone: (585) 244-1000
Fax: (585) 271-4786
Monday–Friday: 8:30 a.m.–5 p.m.

Chin Augmentation
Chin augmentation surgery gives our Rochester, NY, patients a more defined chin and jawline. It can have a significant impact on one's appearance. Many men and women seek chin augmentation to create better harmony with their other facial features and balance their facial profile. For men, a more prominent chin is often perceived as indicative of strength, leadership, and determination.
Benefits of a Chin Augmentation
The chin augmentation procedure is a low-risk procedure that can create dramatic but natural-looking results. It is often performed with other facial plastic surgery procedures for deep neck contouring as a way to maintain facial balance or to improve the overall facial aesthetic. Chin augmentation is most often paired with rhinoplasty to achieve a balanced profile. A chin implant can be added to a facelift to achieve a smooth, aesthetically contoured, youthful jawline as well.
Stronger, more prominent chins are viewed in our society as the mark of good character, personal strength, and even perseverance. With so many fine qualities associated with the chin, it's easy to see what makes chin augmentation a popular facial surgery. As a result, many chin augmentation patients experience an increase in their confidence and self-image.
The Chin Augmentation Consultation
During a chin augmentation consultation, you will meet one-on-one with one of our facial plastic surgeons. Your surgeon will answer your questions about the procedure and discuss your aesthetic goals. The chin augmentation procedure and recovery will be discussed as well as what can and cannot be achieved with a chin implant. Your medical history, previous surgeries, current medical conditions, and medications will be discussed to ensure your safety. Before and after photos of patients who have had chin augmentation surgery are also available for you to view.
---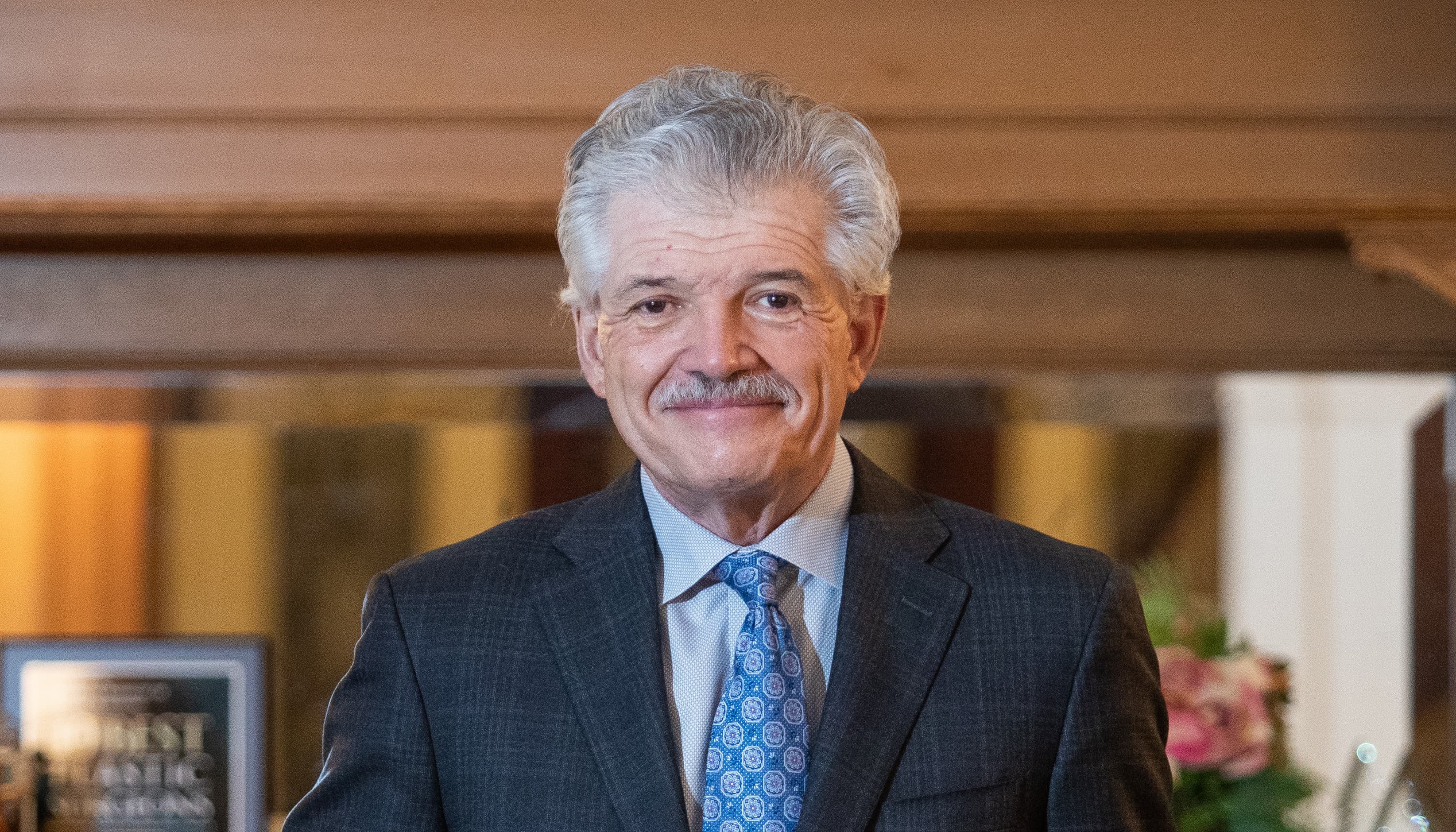 Vito C. Quatela, M.D., FACS
Specializes in Facial Procedures
Compassionate and dedicated to personalized patient care, Dr. Quatela is a board-certified facial plastic surgeon recognized worldwide for his expertise in facial rejuvenation. He established the Quatela Center for Plastic Surgery in Rochester, New York to provide excellence in aesthetic surgery.
Read On
---
Ideal Candidates for Chin Augmentation
All prospective chin augmentation patients must be in good physical health, not smoke, and have realistic expectations for their potential results in order to be considered a candidate for the procedure. Prospective patients should also be aware of the balance of their facial structure, the appearance of sunken chins, or the effects of aging on their chin and jaw contour. Through your consultation, your surgeon will determine the best methods to achieve your desired results.
The Chin Augmentation Procedure
Chin augmentation surgeries are typically performed under local anesthetics with IV sedation. During the procedure, your surgeon will place one small incision in the skin just beneath the chin. The implant will then be inserted through this incision and secured to the bone for stability and long-lasting results. The incision will be closed to complete the procedure. If you are having a chin augmentation performed along with another facial plastic surgery, the order of your surgical steps may vary. Your surgeon can provide you with a more detailed description of the procedure and methods that will be used to create your final surgical results.
A Reputation Built on Results
Got filler for around my mouth. Would not hesitate ever but would only get it at Quatela center. They...
For years I was self conscious about my chin. It was something that dieting and exercise couldn't change....
The Best of the Best and the sweetest caring woman so extremely happy with her and her team ! Make me...
I had a couple of procedures done and Dr. Quatela, Dr. Lee and Dr. Montague plus all the staff have...
Recovery From Chin Augmentation Surgery
The recovery from chin augmentation is very straightforward, lasting only a few days to a week in most cases. Patients should expect some swelling, mild discomfort, and bruising around the chin and lower face. Following your surgeon's instructions for proper aftercare methods is the key to your successful and quick recovery. Take your pain medication, apply cold compresses, and get as much rest as you need. Most patients are able to return to work within one week following surgery. If you have any specific concerns or experience unexpected side effects, contact our office for assistance.
Pre- and Post-operative Chin Augmentation Instructions
It is our goal at the Quatela Center for Plastic Surgery to ensure a safe surgical procedure and recovery. That begins with meeting our nursing team before your operation. Our team reviews your medical health history and any medications you use, performs a physical exam, and reviews and issues prescriptions for post-operative medications. We also educate you about what to expect both before and after surgery and provide you with written information for your reference.
It is important to know what to expect during all phases of the chin augmentation procedure. For proper healing and to achieve satisfactory results, you must closely follow our pre and post-operative instructions, which include details about caring for your incisions.
Choosing the Right Facial Plastic Surgeon
Dr. Quatela, Dr. Lee, and Dr. Montague are double board-certified facial plastic surgeons and otolaryngologists. They all specialize in facial plastic surgery procedures and have extensive experience with chin augmentation and facial contouring surgeries. Their mission is to improve people's lives by aesthetically enhancing their appearance and increasing their personal confidence.
---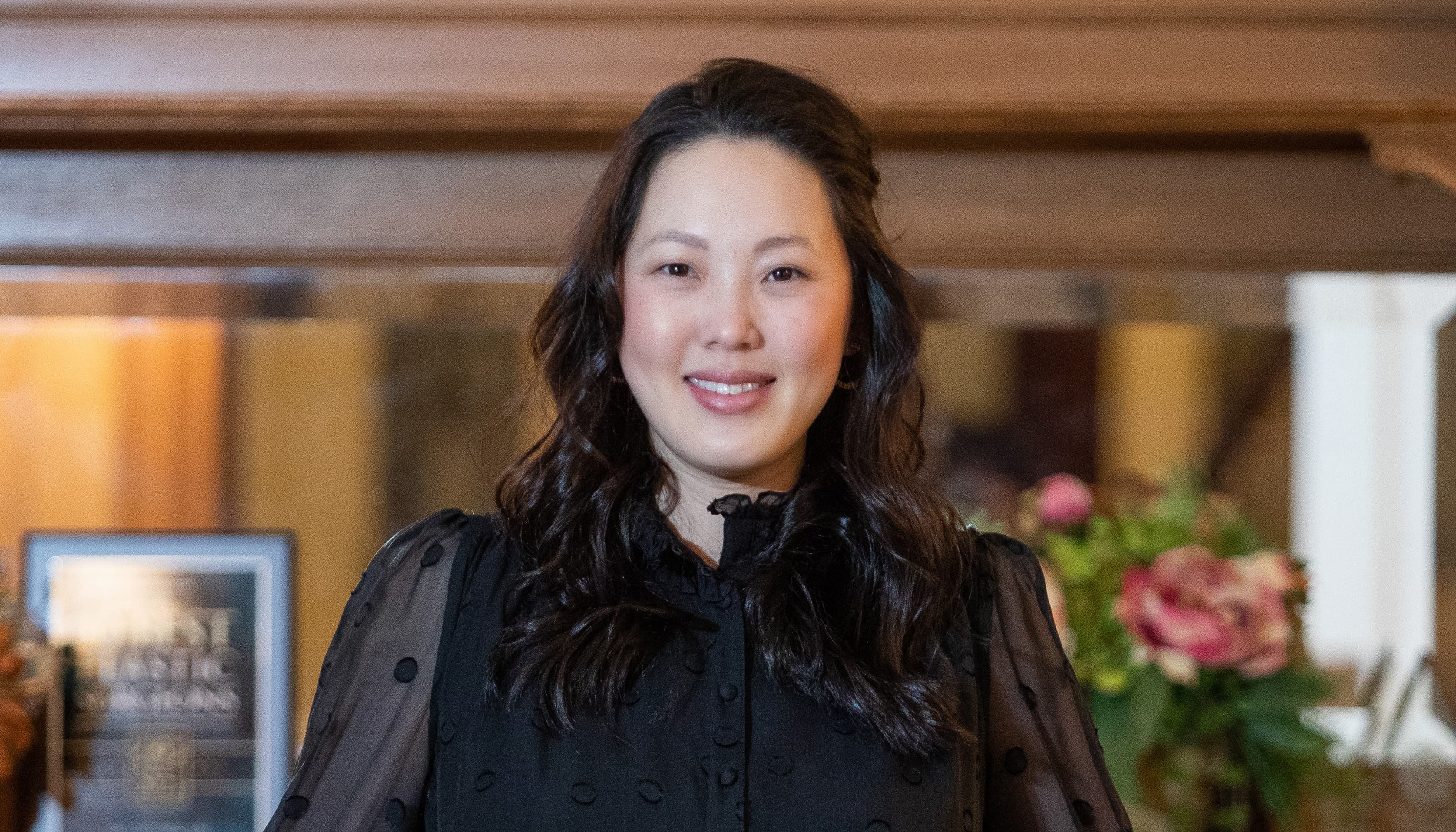 Heather Lee, M.D.
Specializes in Facial Procedures
A board-certified facial plastic surgeon and a board-certified otolaryngologist–head and neck surgeon, Dr. Lee is dedicated to improving the lives of adults and children by using her surgical talents. She specializes in procedures of the face and head including facelift, functional and cosmetic nose surgery, blepharoplasty, and injectable treatments.
Read On
---
Chin Augmentation FAQ
How do I know if I need a chin implant, neck liposuction, or facelift?
Chin implants add definition to the jawline and improve balance between facial features. Balance is typically viewed as one of the fundamental components of beauty. Chin implants are considered a structural improvement more than rejuvenation provided by a facelift. Neck liposuction removes fat but not a turkey wattle, neck wrinkles, or face lines in the skin.
Can a chin implant be done at the same time as neck liposuction or facelift?
Yes. Combining these procedures often gives the best final result. By performing them at the same time, patients save on anesthesia and facility fees.
Why is a chin implant sometimes recommended with rhinoplasty?
It's all about balance. Facial features in good proportion are perceived as beautiful. Adding a chin implant readjusts overall facial proportions. In some cases, the nose can look smaller when a chin implant is added for balance.
How long does a chin augmentation procedure take?
The duration of your chin augmentation procedure can last up to one hour but may vary. If you are adding chin augmentation to another procedure, it will add time to that surgery as well. Discuss your surgical schedule with your surgeon for more specific information.
Where will there be scarring after my chin augmentation?
Chin implant surgery will result in some scarring at the incision site. In most cases, this will be a natural crease of the skin beneath the chin. As the scar tissue forms and matures, any exterior scar will fade and become nearly undetectable.
How long does it take to recover from chin augmentation?
Recovery from chin augmentation surgery generally lasts a few days up to one week. Talk to your surgeon about your personal recovery timeline before making plans to return to work or resume any high-impact activities.
How long do bruising and swelling last after chin augmentation?
Postoperative bruising and swelling begin to resolve at the end of the first week. Full resolution of bruising or swelling may take 2 to 6 weeks. However, you may camouflage bruises fairly easily at 7 to 10 days with a concealer stick.
What type of implant is used for chin augmentation?
Chin implants are made of biocompatible, synthetic materials that are safe to insert under the skin to achieve enhancement results that last indefinitely. A chin implant can also be easily removed in the future if a patient chooses to reverse the effects.
How can I be sure my chin augmentation results will look natural?
To achieve optimal results, find a facial plastic surgeon with experience in facial augmentation procedures. Our surgeons are known for achieving natural-looking results with facial plastic surgery procedures.
How much is chin augmentation?
The cost of chin augmentation varies, depending on your specific needs and goals. All prices quoted from the Quatela Center are all-inclusive and include pre and postoperative appointments, surgeon's fees, surgery center fees, and anesthesia costs. For more information, see our page on Plastic Surgery Costs.
For males, does a chin implant affect shaving?
Not really. For about three days a dressing covers the incision. Men may shave around the incision until the dressing comes off on the fourth day. Then they may shave the entire face and chin area with a straight edge blade for one week. It is best to resume shaving at about 10 days postoperatively using an electric razor.
---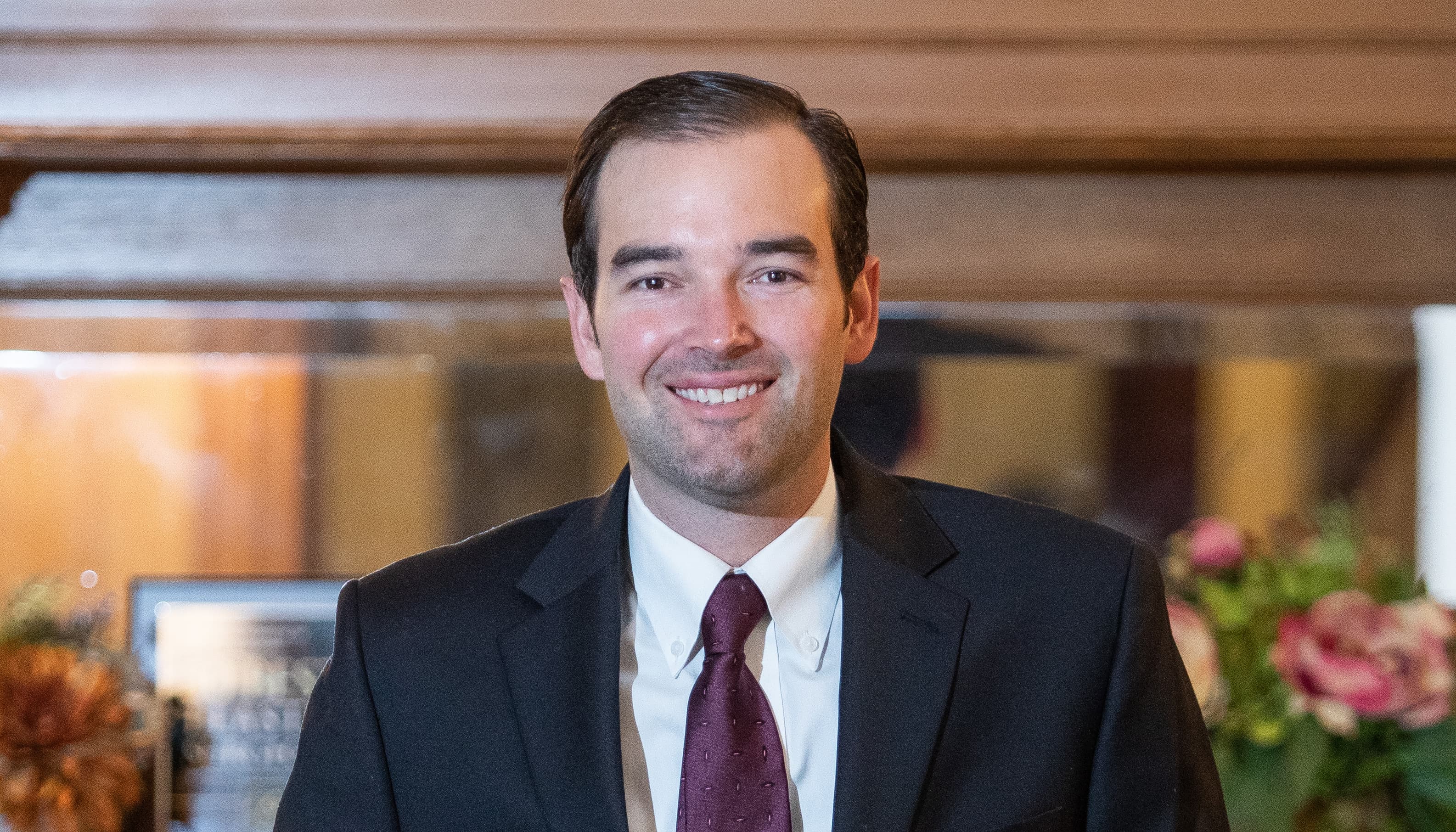 Alex Montague, M.D.
Specializes in Facial Procedures
Known for his exemplary skills in both technique and patient care, Dr. Montague is a double board-certified facial plastic surgeon and otolaryngologist-head and neck surgeon. He specializes in cosmetic and functional facial surgery and injectable treatments.
Read On
---
Quatela Center
for Plastic Surgery
The Quatela Center's reputation as one of New York's finest cosmetic plastic surgery practices attracts patients to Rochester from throughout the state. Choose one of the locations below for driving directions to our practice.