Quatela Center for Plastic Surgery
973 East Avenue
Rochester, NY 14607
Phone: (585) 244-1000
Fax: (585) 271-4786
Monday–Friday: 8:30 a.m.–5 p.m.

Quatela Center for Plastic Surgery
973 East Avenue
Rochester, NY 14607
Phone: (585) 244-1000
Fax: (585) 271-4786
Monday–Friday: 8:30 a.m.–5 p.m.

Facelift
Women and men from Syracuse, Buffalo, and Rochester, NY, know that for facelift results that look remarkable, yet natural, the Quatela Center for Plastic Surgery is the place to go. Cosmetic surgery patients even come from across the U.S. and fly in from Europe for Dr. Vito Quatela's record of excellence with this procedure. He uses advanced surgical techniques refined over the past 30 years to create beautiful results that restore a rested, more youthful appearance that better reflects one's energy and vitality. Dr. Quatela and facial plastic surgeons Dr. Heather Lee and Dr. Alex Montague perform facelift surgery to take years from a person's appearance by lifting and smoothing the skin, fat, and muscle in the lower third of the face and the neck, correcting unwanted lines, jowls, and neck bands.
If you want to discuss your aesthetic concerns with one of our surgeons, request your consultation using our online form or call our office at (585) 244-1000 to have a member of our staff schedule your appointment.
Choosing the Right Plastic Surgeon
Dr. Vito C. Quatela is a double board-certified facial plastic and reconstructive surgeon with over 30 years of experience performing facial rejuvenation procedures. Dr. Quatela is a past president of the American Academy of Facial Plastic and Reconstructive Surgery and is highly respected by his peers as a recognized expert in all areas of facial plastic surgery, including rhinoplasty, facelift, and other facial procedures.
Dr. Heather Lee is a double board-certified facial plastic and reconstructive surgeon and otolaryngologist who has trained extensively with Dr. Quatela. She specializes in both aesthetic and functional procedures and is known for her meticulous surgical results and compassionate care.
Dr. Alex Montague is a double board-certified facial plastic surgeon and otolaryngologist who trained under Dr. Quatela for a facial plastic and reconstructive surgery fellowship. He has exemplary skills in both technique and patient care and specializes in aesthetic and functional procedures.
Ideal Facelift Candidates
The best facelift candidates are healthy women and men who are concerned about jowls, lines and sagging in the lower third of their faces and necks. It is important to have realistic expectations about the possibilities and limitations of facial plastic surgery. Most of the people who visit our surgeons for face lift surgery in Rochester are between 45 and 70, but those who are both younger and older may benefit from this procedure as well.
The first step in deciding if you are a good candidate for a facelift is to meet with one of our surgeons for a private, personal consultation.
"I went to Dr. Quatela to fix my jowls, sagging neck and give me my jawline back. He recommended a facelift with some liposuction under my chin. He also recommended a chin implant. I was extremely comfortable with Dr. Quatela, as he was interested in what I wanted, (and) he encouraged me to choose the options that I was comfortable with."

Individual results may vary.

Review on RateMDs
Your Facelift Consultation
During your cosmetic surgery consultation, your surgeon reviews your health history and listens to you describe your primary aesthetic concerns. Additionally, your face and neck will be carefully examined to assess your bone structure, your skin's elasticity, and your personal characteristics and concerns. The consultation is an important opportunity to discuss your short and long-term cosmetic goals and ask questions about your treatment options. Your surgeon will explain the facelift procedure, what you can expect during recovery and potential complications.
Reviewing current before & after photos of our patients is also an important part of the consultation, and gives you a chance to visualize potential results. Finally, the consultation is a good time to establish a rapport with the doctor and ensure you're comfortable with the practice. Your surgeon will create a personalized facelift treatment plan designed around your needs and lifestyle, based on the consultation.
A Reputation Built on Results
For years I was self conscious about my chin. It was something that dieting and exercise couldn't change....
The Best of the Best and the sweetest caring woman so extremely happy with her and her team ! Make me...
I had a couple of procedures done and Dr. Quatela, Dr. Lee and Dr. Montague plus all the staff have...
When I went in I was welcomed by everyone the staff is so friendly you feel like family! never felt...
Your Facelift Procedure
During this procedure, our surgeons are able to address excess skin laxity of the lower face and neck as well as improve many aging concerns such as deep nasolabial folds and jowling. Not only is the skin addressed during surgery but also the superficial musculoaponeurotic system (SMAS), which is the structural support layer of the face. Tightening this foundational tissue gives a smoother, more uplifted appearance without noticeable tension in the skin or other telltale signs of surgery.
What Is the Difference Between a Deep Plane and Sub-SMAS Facelift?
Sub-SMAS facelift tightens and elevates the SMAS layer separately.
Deep plane facelift tightens and elevates the SMAS layer while still attached to the overlying skin and layers of tissue in between.
Which Facelift Technique Is Right for Me?
Your surgeon customizes your facelift procedure depending on your specific needs. The technique used—either sub-SMAS or deep plane—depends on a variety of factors, including:
Extent and severity of aging concerns
Depth of folds
Amount of "heaviness" or sagging
Your health
Does a Facelift Require General Anesthesia?
In some cases, our surgeons will use an anesthesia technique that is carefully monitored but doesn't involve a general anesthetic. In those cases, patients are in a type of twilight sleep and won't feel, see, or hear anything during the operation. There is also the option of general anesthesia.
Combining Procedures
A facelift may be combined with related procedures, including:
Neck lift — By tightening lax, crepey skin and repairing prominent vertical bands, your surgeon can continue your facial rejuvenation down to your collarbone.
Brow lift — Heavy brows can be lifted with incisions placed within the hairline for a more rested and approachable look.
Eyelid surgery — Lax upper eyelid skin, puffy under-eye bags, and pockets of fat around the eyes can be removed to help you look refreshed and more youthful.
Fat transfer — Using liposuction, your surgeon removes healthy fat cells from one area of the body, such as the abdomen, purifies them, and then re-injects the fat to create more facial volume in specific areas.
Facial implants — Your surgeon may suggest augmentation for the chin/pre-jowl area to aid in facial contouring changes.
Rhinoplasty — The nose can be resized and reshaped to be in balance with the other facial features.
Resurfacing facial skin — A number of different resurfacing techniques can be combined with the facelift to address signs of aging such as lines, wrinkles, and sun damage. This may include dermabrasion, laser resurfacing, or a deep peel around the mouth and/or eyes.
Injection of BOTOX® Cosmetic or dermal fillers — Dermal fillers can add volume to nasolabial folds and BOTOX can reduce wrinkles created by repetitive movements, such as frown lines or crow's feet at the corners of the eyes.
Your consultation is a good time to discuss possible complementary procedures with your surgeon.
How Much Does a Facelift Cost in Rochester, NY?
The cost of a facelift in Rochester, Buffalo, or Syracuse, NY, varies, depending on your specific needs and goals. All prices quoted from the Quatela Center are all-inclusive and include pre and postoperative appointments, surgeon's fees, surgery center fees, and anesthesia costs. For more information, see our page on Plastic Surgery Costs.
Your Guide to Facial Rejuvenation Surgery
Want to learn more about facelifts and other facial rejuvenation surgeries? Download our free eBook, Your Guide to Facial Rejuvenation Surgery, for a comprehensive overview of the most common face procedures. Topics in our eGuide include facelift, mid facelift, mini facelift, and brow lift surgeries, as well as risks and complications and a handy surgery prep list.
Submit the form below to receive a link to our free eGuide.
How Long Is Recovery After a Facelift?
Here is a general recovery timeline after facelift surgery (experiences vary):
Day of surgery: You will return home with your face wrapped in bandages. Having someone on hand to help you after your facelift will make the recovery process easier.
Day after surgery: Expect swelling and discomfort, which can be minimized by keeping your head elevated and applying ice packs intermittently during the first 48 hours after surgery. Take post-operative medications as prescribed, generally with food to reduce the chance of nausea.
First week: Limit your activity, although it is important to get up and slowly walk around your house multiple times a day to ensure good circulation.
1 to 2 weeks: Patients with nonstrenuous jobs are typically ready to return to work complete with makeup. Swelling and bruising gradually subside.
3 weeks: Resume your normal exercise routine, after getting approval from your surgeon, by slowly increasing the level of physical activity.
6 to 12 months: Final results are achieved.
Following your surgeon's specific post-operative instructions is essential for a successful recovery. Do not hesitate to contact our office if any questions or concerns arise during your facelift recovery.
What To Avoid Following Facelift Surgery
For at least the first 3 weeks after surgery, be sure to:
Refrain from bending over, lifting heavy items, and exercising vigorously.
Stay away from alcohol and beverages high in caffeine. Do drink plenty of water and other fluids.
Sleep propped up with pillows or on your back, but not on your stomach or in any way that puts pressure on your face.
Do not smoke; it interferes with the healing process.
For proper healing and to achieve satisfactory results, closely follow our pre and post-operative instructions.
---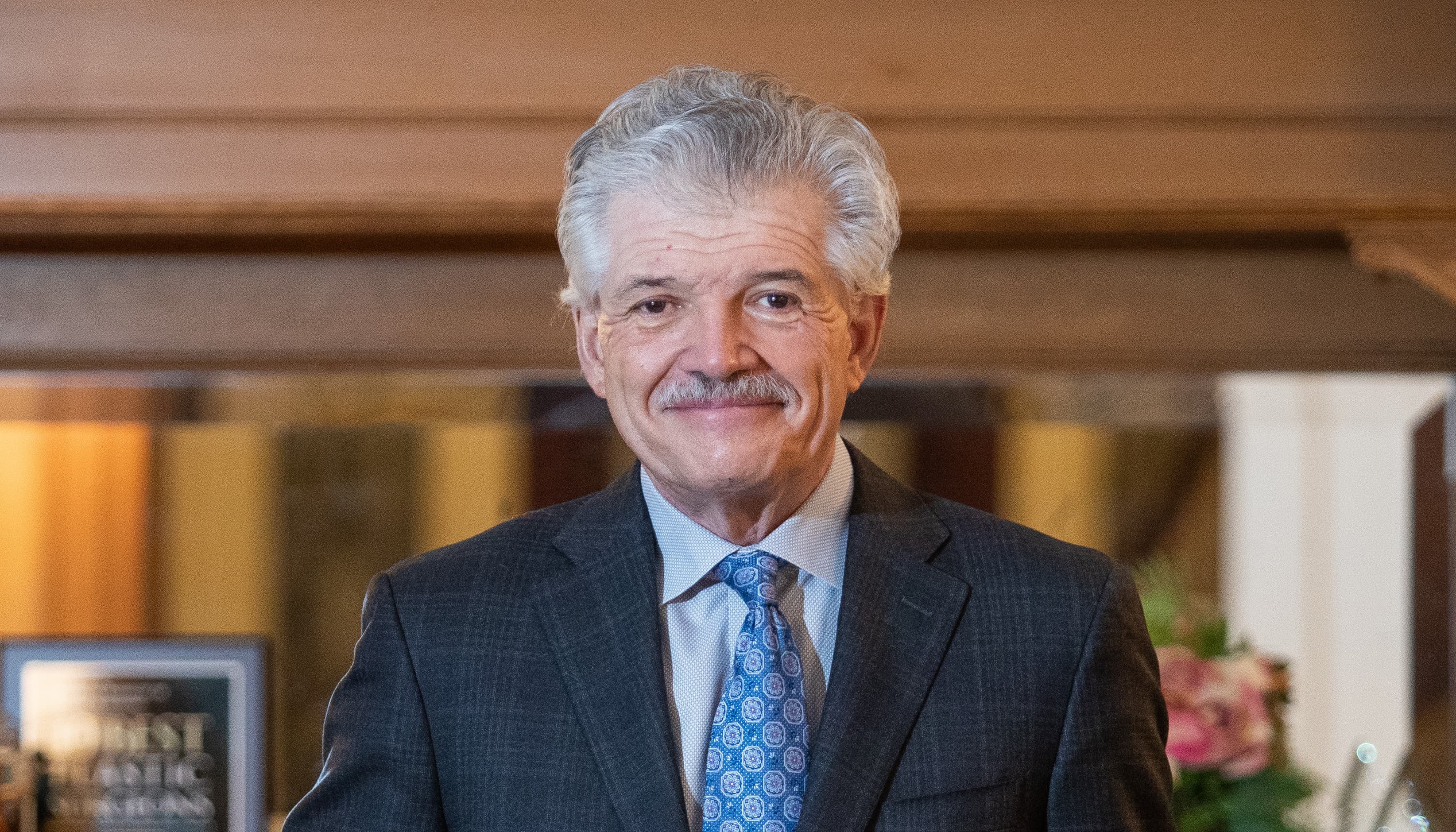 Vito C. Quatela, M.D., FACS
Specializes in Facial Procedures
Compassionate and dedicated to personalized patient care, Dr. Quatela is a board-certified facial plastic surgeon recognized worldwide for his expertise in facial rejuvenation. He established the Quatela Center for Plastic Surgery in Rochester, New York to provide excellence in aesthetic surgery.
Read On
---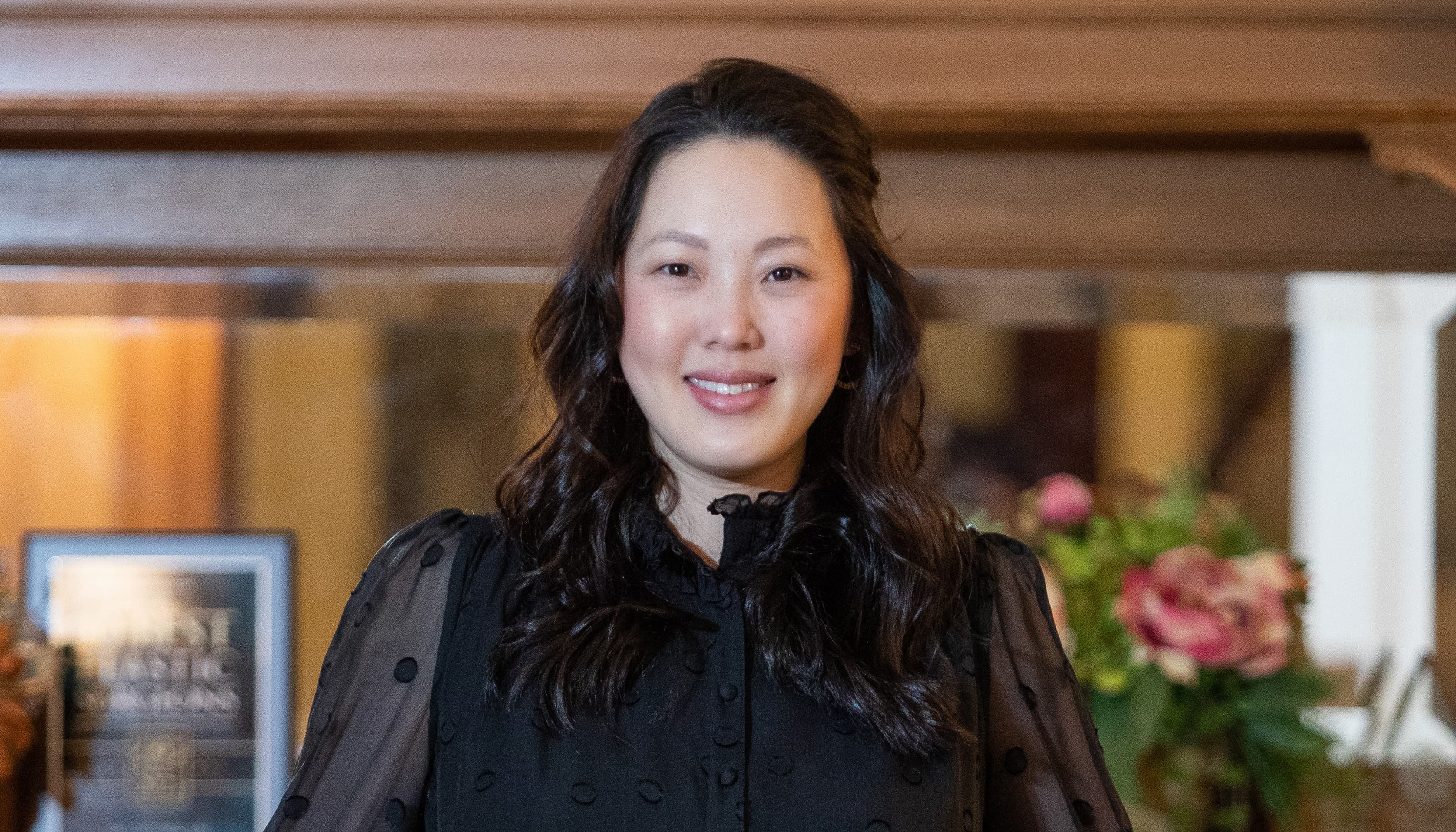 Heather Lee, M.D.
Specializes in Facial Procedures
A board-certified facial plastic surgeon and a board-certified otolaryngologist–head and neck surgeon, Dr. Lee is dedicated to improving the lives of adults and children by using her surgical talents. She specializes in procedures of the face and head including facelift, functional and cosmetic nose surgery, blepharoplasty, and injectable treatments.
Read On
---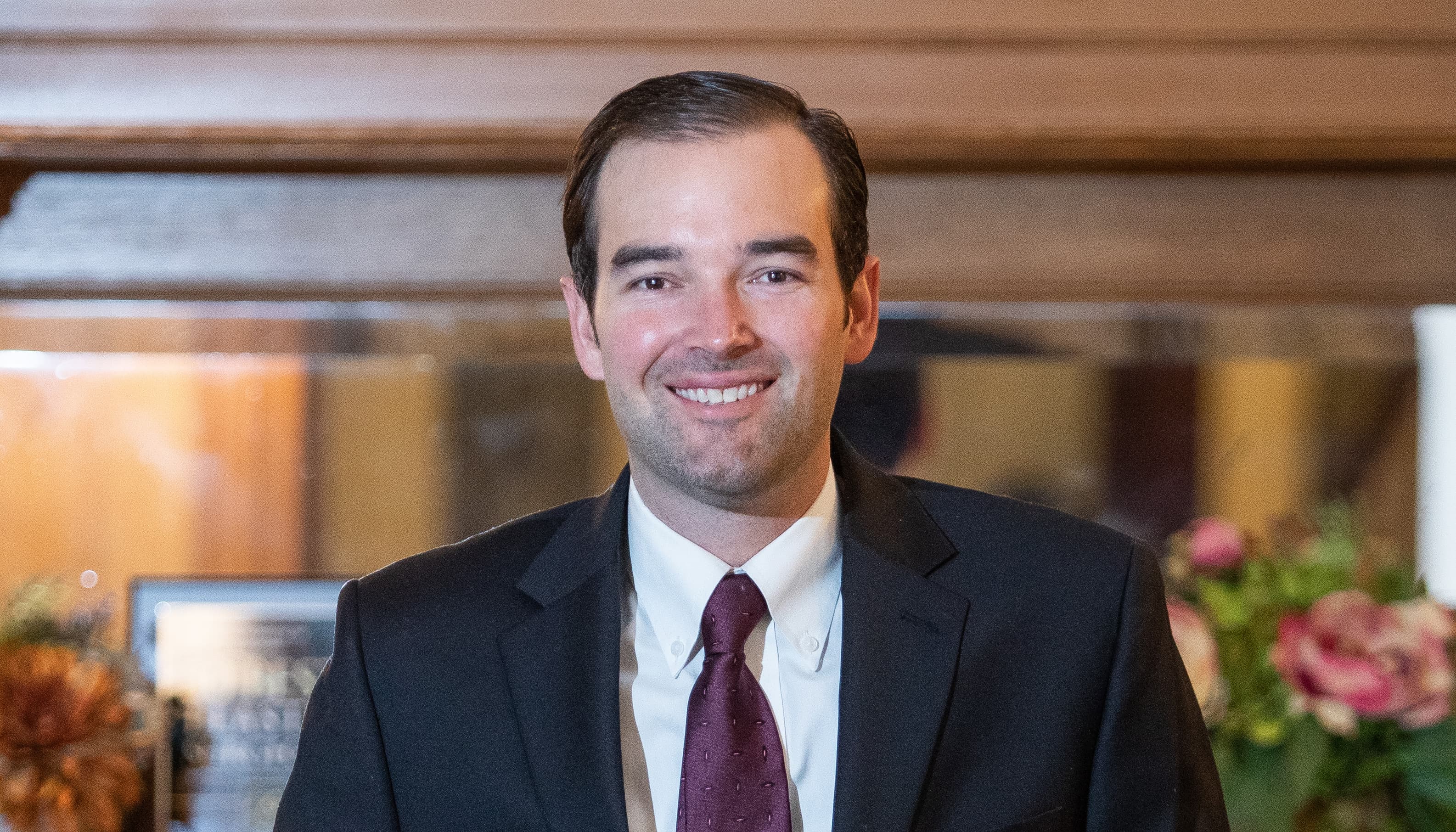 Alex Montague, M.D.
Specializes in Facial Procedures
Known for his exemplary skills in both technique and patient care, Dr. Montague is a double board-certified facial plastic surgeon and otolaryngologist-head and neck surgeon. He specializes in cosmetic and functional facial surgery and injectable treatments.
Read On
---
Facelift FAQ
What are the different types of facelift procedures?
There are a few facelift procedures, which address different parts of the face. Options include:
Mini facelift, sometimes called a "weekend facelift," targets isolated problem areas for individuals with slight to moderate signs of aging. Good mini facelift candidates want a subtle change and refreshed look by removing age-related excess skin.
Mid facelift addresses hollowed-out eyes and deep smile lines, and is usually supplemented with a forehead lift to address a fallen brow where the lower eyelid and muscles between the eyes result in an "angry" look.
Traditional facelift, often called a facelift, addresses signs of aging in the mid to lower face, including the neck. It also reduces jowls, elevates the cheeks, and softens laugh lines. A facelift is effective in restoring a less fatigued look and more youthful appearance.
Will I be bruised or swollen?
Some swelling and bruising are to be expected. Bruising is treated with arnica, an herb that will be provided by our office. While experiences vary, in general swelling and bruising peak 48 hours post-surgery and gradually subside over the following 10 to 14 days.
Are drains placed and if so, when are they removed?
A drain is placed on either side of the neck at the time of surgery and removed the very next morning at your post-operative day one appointment. The purpose of the drains is to remove any excess bloody drainage from the surgical site that could slow down healing. It is a standard practice for our facial plastic surgeons to use drains to ensure safe healing from facelift surgery.
When are the sutures removed after a facelift?
There are a number of sutures used for a facelift procedure. While individual experiences vary, we typically remove the sutures that are in front of the ears between day 4 to 5 after surgery and the sutures behind the ear and some staples on day 7. By day 10, any remaining sutures or staples are removed.
Where are the scars located for a facelift?
The incisions for a facelift are placed along the ear contour as close to the ear as possible, behind the ear, and in the hairline. There may or may not be an incision under the chin. Our surgeons take care to place the incisions where the resulting scars are not readily noticeable to others.
How long do I have to stay out of the public eye?
Most patients feel comfortable being seen in public with makeup within 2 weeks after facelift surgery.
Will I look natural after facelift surgery? I still want to look like myself and not appear pulled.
As one of the most popular procedures at our practice, our surgeons have extensive experience perfecting the art of facelift surgery. Their artistic talent and practiced eye enable them to provide results that are consistent and natural looking.
How long do the results of a facelift last?
Facelift surgery provides a life-long improvement because it removes excess skin, but the natural aging process continues. However, smoking, sun exposure, and excessive alcohol consumption can compromise the results.
Are there any nonsurgical facelift alternatives?
In many cases, combining several nonsurgical treatments can create a result similar to that of a facelift. This procedure, called a liquid facelift, typically involves a combination of BOTOX, dermal fillers, and laser treatments. While this approach is less invasive and has a shorter recovery time than a surgical facelift, the results are not as dramatic and typically only last a year or so. There is also a nonsurgical procedure called Ultherapy® that uses ultrasound therapy to tighten and firm skin. The results are gradual and will not duplicate surgery.
Are there age restrictions for having a facelift?
There is no age restriction for facelift surgery; however you must be in general good health to undergo surgery. Each person ages differently, but the general age range of our facelift patients is between 45 and 70 years old.