Quatela Center for Plastic Surgery
973 East Avenue
Rochester, NY 14607
Phone: (585) 244-1000
Fax: (585) 271-4786
Monday–Friday: 8:30 a.m.–5 p.m.

Quatela Center for Plastic Surgery
973 East Avenue
Rochester, NY 14607
Phone: (585) 244-1000
Fax: (585) 271-4786
Monday–Friday: 8:30 a.m.–5 p.m.

Mommy Makeover
At our practice in Rochester, NY, a Mommy Makeover is a combination of procedures tailored to the unique needs of women who have had children. Because many of the changes that occur during pregnancy and childbirth can't be reversed through exercise and diet alone, we offer the option of correcting sagging breasts and lax abdominal skin all at once through this customized cosmetic surgery. Our board-certified plastic surgeons specialize in the cosmetic breast and body contouring procedures that are typically part of a Mommy Makeover.
Women from Buffalo to Syracuse and throughout New York travel to the Quatela Center for Plastic Surgery for Mommy Makeover procedures. Request your consultation using the online form to personally meet with one of our plastic surgeons or give our office a call at (585) 244-1000 to schedule an appointment.
Calculate your BMI to see if you are a candidate for a mommy makeover. Visit our patient safety page here.
Download your mommy makeover ebook
Mommy Makeover
Before & After Photos
WARNING:
This feature contains nudity. Please click OK to confirm you are at least 18 years of age and are not offended by such material.
What Is a Mommy Makeover?
Mommy Makeover is a phrase coined to describe a combination of procedures tailored to restore the contours of a woman's body after having children. The most common group of Mommy Makeover procedures includes:
---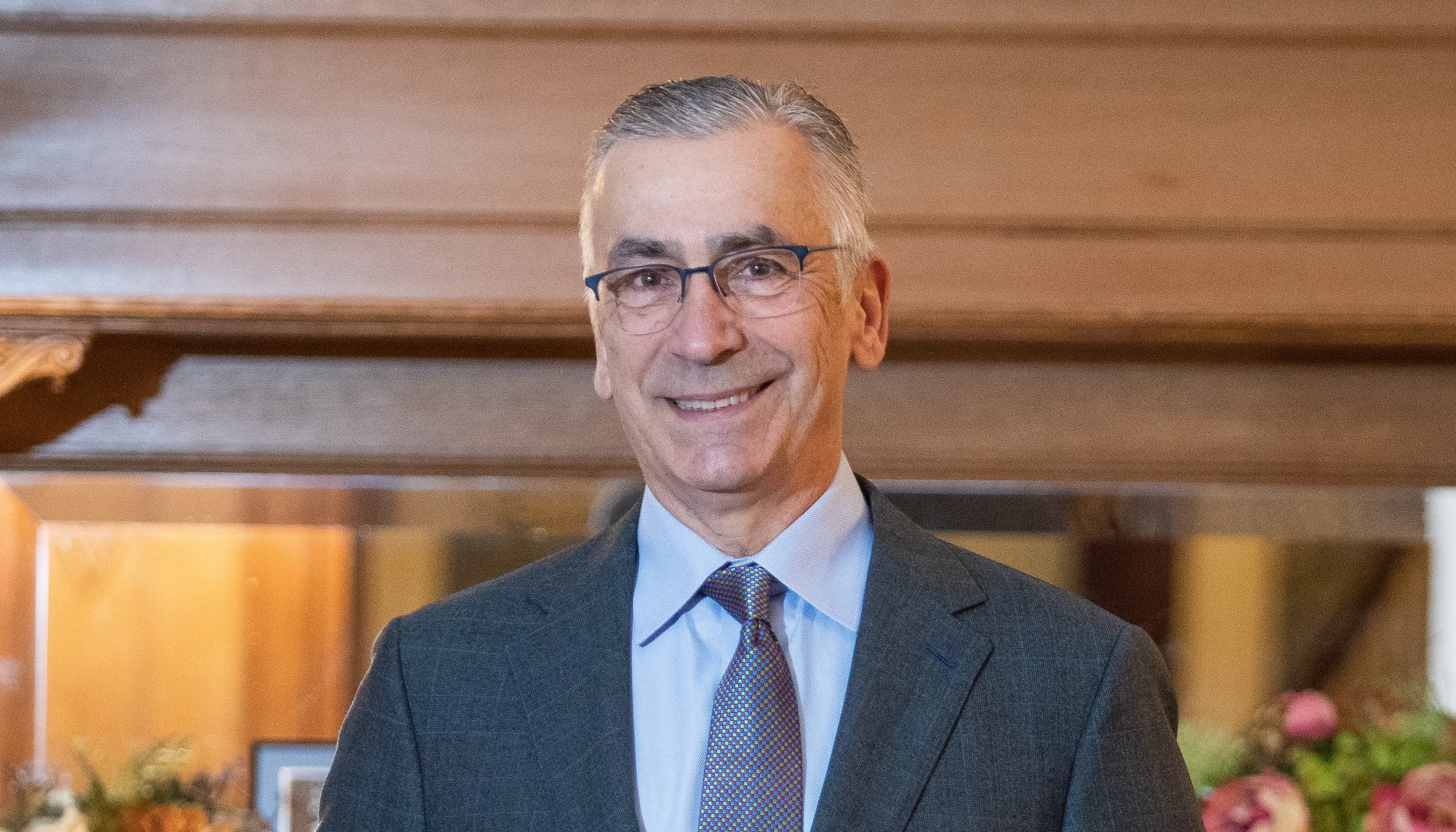 William j. Koenig, M.D.
Specializes in Breast & Body Procedures
A board-certified plastic surgeon, Dr. Koenig's experience and gentle bedside manner help put patients at ease and build an uncommon level of trust. He meticulously customizes each procedure, and sculpts beautiful results that consistently exceed his patients' expectations.
Read On
---
Ashley N. Amalfi, M.D.
Specializes in Breast & Body Procedures
Recognizing the unique goals and desires of each of her patients, Dr. Amalfi uses her attention to detail and experience to create personalized surgical outcomes for her patients. A board-certified plastic surgeon, she specializes in cosmetic breast and body procedures.
Read On
---
Even though fitness and weight control alone cannot help most women regain their youthful body shape after having children, it is important that a healthy diet and regular exercise is a part of your life. This combined with a Mommy Makeover procedure will ensure the best long-term outcome.
"Had Mommy Makeover which was done exactly as promised with great results. Breast lift done maintained fullness of breasts with good shape, tummy tuck and liposuction achieved desired results. Courteous staff with excellent follow-up."

Your results may vary.

— Akshia, RealSelf.com user
Your Guide to Mommy Makeover Surgery
Ready to discover how a mommy makeover can reshape your body? Get the facts about the procedure when you download our free eBook, Your Guide to Mommy Makeover Surgery. The guide offers extensive information about mommy makeovers, including what to expect before, during, and after the surgery. You'll also find answers to your most pressing mommy makeover questions and a helpful surgery prep list.
Submit the form below to receive a link to our free eGuide.
Ideal Mommy Makeover Candidates
If you're unhappy with your post-pregnancy body, a Mommy Makeover can help restore your confidence. You should be in generally good health and understand the process involved with a Mommy Makeover, including the time needed to recover. It's also important to have reasonable expectations for the results, something that your surgeon discusses during your consultation. Our plastic surgeons recommend women wait until after they are finished having children to have a Mommy Makeover because a future pregnancy could compromise the procedure's benefits.
How Much Does a Mommy Makeover Cost in Rochester, NY?
The cost of a Mommy Makeover in Rochester, Buffalo, or Syracuse, NY, varies, depending on your specific needs and goals. All prices quoted from the Quatela Center are all-inclusive and include pre and postoperative appointments, surgeon's fees, surgery center fees, and anesthesia costs. For more information, see our page on Plastic Surgery Costs.
Choosing the Right Plastic Surgeon
Deciding to undergo a Mommy Makeover is a personal decision and should not be taken lightly. It is vital to choose the right surgeon who can help ensure your aesthetic desires are fully met. As specialists in breast and body procedures, our board-certified plastic surgeons have extensive experience performing the types of operations commonly included in a Mommy Makeover. They work with patients to develop individualized plans for achieving both short-term and long-term physical goals.
Your Mommy Makeover Consultation
Great surgical results begin with your consultation. This is the time to not only discuss your aesthetic concerns and goals with your plastic surgeon, but to establish a trusting doctor-patient relationship. Because a Mommy Makeover includes multiple procedures, your surgeon takes the time necessary to thoroughly explain how the operation is planned and answers all of your questions. Additionally, he/she asks about any current health issues you may have and if you are taking medications.After performing physical evaluations, our surgeons develop customized surgical plans designed to meet their patients' goals. If breast augmentation is part of the Mommy Makeover, you'll have a chance to discuss different types and sizes of breast implants before making a choice.
How to Prepare for Your Mommy Makeover
Once your Mommy Makeover is scheduled, taking a few extra steps helps ensure excellent results and a smooth recovery. Be sure to contact the office if any questions arise or changes in your medical history occur.
Before surgery, your surgeon provides detailed pre- and post-operative instructions. Review these carefully and ask any questions you might have.
Your Mommy Makeover is an outpatient procedure, meaning you'll return home on the day of the operation. Please arrange for transportation to and from the surgical center.
Pick up prescriptions before the day of surgery. These may include antibiotics and pain medications. All prescriptions should be available when you arrive home after surgery.
Follow-up appointments will be scheduled to replace bandages, remove sutures, and assess the healing process. It is important that you do not miss these appointments.
Over the first several days following your Mommy Makeover, you may be tired and sore. Assistance with your children and small chores around the house is helpful as you heal.
How Is a Mommy Makeover Performed?
The specifics of the Mommy Makeover procedure vary, although all of them are performed using general anesthesia. The length of the operation depends on the procedures included, but most Mommy Makeover surgeries last from three to five hours.
Your surgeon may start the procedure with either a mini or full tummy tuck. The surgeon makes a horizontal incision just above the pubic area and removes excess skin and fatty tissue. Your surgeon may also tighten the abdominal muscles. Using liposuction, your surgeon sculpts the abdomen, hips, and waist to produce the desired contours. After removing the unwanted tissue, your surgeon repositions the belly button. Finally, he/she sutures the incisions for proper healing.
Next, your surgeon may perform a breast augmentation or a breast lift, replacing lost volume and shaping the breasts to address sagging. Depending on the choice you make, your surgeon places saline or silicone implants, usually through inframammary (under the breast) incisions and suture the incisions closed.
A Mommy Makeover is typically done during a single operation, which includes several benefits for you. Combining surgical procedures can be less costly and you only have to plan for a single recovery, which is often important for mothers with young children.
A Reputation Built on Results
Dr. Koenig was absolutely amazing! His staff made you feel comfortable every step of the way. The...
I feel it is extremely important to trust the professionals handling any facial treatments, and I have...
I had an Blepharoplasty (eye lid lift) in August by Dr. Montage. The whole staff is very nice and extremely...
I saw dr lee yesterday for the second time to get my lips done. She not only does an amazing job with...
What Is a Reverse Tummy Tuck?
Tummy tuck surgery is one of the most popular body contouring procedures for our plastic surgeons. The procedure yields extremely effective results for candidates with loose skin and/or muscle separation in the lower abdomen. However, for cosmetic surgery patients who are seeking repair of their upper abdomen, a traditional tummy tuck may potentially not address their specific area of concern.
A reverse tummy tuck is an excellent option for those seeking improvement of skin laxity and/or muscle correction in the upper abdomen to create a smoother, tighter appearance. The incision is placed across the inframammary fold, or breast crease, which allows it to be easily hidden by a bra or two‐piece bikini. With scarring being a chief concern for many potential patients, our surgeons find that the majority of his patients are highly satisfied with their results after surgery.
Oftentimes with pregnancy or drastic weight loss, patients seek a combination of breast augmentation with or without a lift and a reverse tummy tuck. One benefit of combining these procedures is that the same incision can be used for both thereby minimizing scarring.
Most patients are able to return to work and normal activities one week after surgery. Patients typically have mild to moderate pain immediately after surgery but report that it typically decreases significantly after the first few days.
What Is Mommy Makeover Recovery Like?
Recovery varies depending upon which procedures are included in your Mommy Makeover. In some cases the recovery lasts only one to two weeks. If a tummy tuck is involved, expect the recovery to last four to six weeks. Swelling and bruising occur initially with virtually all surgical procedures. The majority of these side effects dissipate in the first three weeks, but may take six months to completely resolve. Moderate discomfort and soreness is common during the first week. Our surgeons prescribe appropriate pain medications needed for a comfortable recovery. A liquid or soft diet may be required for the first 24 to 48 hours, as well.
When Can You Go Back to Work After a Mommy Makeover?
Most patients feel well enough to return to work in about two weeks, although strenuous exercise and heavy lifting should be postponed for six weeks. The full results of your Mommy Makeover won't be noticeable until the body heals completely, which can take several months.
What Do Mommy Makeover Scars Look Like?
Scars gradually fade from red to pink to almost colorless over the course of several months. Additionally, our surgeons offer embrace®, an advanced scar therapy designed to reduce the appearance of scars from a Mommy Makeover procedure.
Are Mommy Makeovers Safe?
Even though combining different procedures is considered safe and effective, there is still a small risk for complications. Any surgical procedure holds the chance for infection, scarring, bleeding, fluid collection or blood clots. Choosing a highly trained, experienced plastic surgeon, such as ours, greatly minimizes the risks of complications.
Frequently Asked Questions
Will my scars be visible after a Mommy Makeover?
As with any surgical procedure, visible scarring occurs after a Mommy Makeover. Our surgeons make incisions in locations that are as inconspicuous as possible, usually where swimwear and clothing can cover the scars. Additionally, embrace scar therapy is available to reduce the appearance of scarring.
My kids are little and very active. Will I be able to pick up my kids after Mommy Makeover surgery?
You should avoid lifting any of your children during the first few days after surgery, even infants and toddlers. We recommend against lifting anything that weighs more than 25 pounds for the first three weeks after your procedure. If you have small children, we suggest that you ensure you have help during your recovery process.
Will running after my kids during recovery have an adverse effect on my surgical outcome?
Elevating your blood pressure during the first week after surgery increases the risk of complications, so avoid playing chase or any other physical games with your children. That holds true for exercising, too. It's best to have someone available to help with child care and chores during the early recovery period. Usually by two weeks there are fewer restrictions on your activity.
I am still not back at my pre-baby weight. Is it ok to proceed with Mommy Makeover surgery?
It depends on the procedures that you are interested in. At your consultation, your surgeon assesses your health and discusses whether it is best for you to wait until you have reached your target weight or if you would like to proceed with the Mommy Makeover.
Quatela Center
for Plastic Surgery
The Quatela Center's reputation as one of New York's finest cosmetic plastic surgery practices attracts patients to Rochester from throughout the state. Choose one of the locations below for driving directions to our practice.